Many winemakers are trying to get away from stereotypes, adding its own flavor, not only in the formulation of wines, but also in the design of the winery. Patrick MakKillen not afraid to merge wine, art and architecture.

About ten years ago, he bought a run-down winery Eksom and became a successful winemaker Chateau la Coste, renowned for its fragrant pink wine. But this MakKillenu Patrick, lovers of contemporary art forms large, was not enough. From all over the world were invited artists and architects to create unique works of art that not only would fit into the landscape of the wineries, but merged with it together.

jpg "style =" width: 584px; ">
Go through the gate Shateau la Coste, visitors are greeted by a modern building of glass and concrete, which is a bookshop, a restaurant and infortsentr. The building is surrounded by a swimming pool, which is the architect Tadao Ando. In the middle of the pool is a huge sculpture of a spider - Louise Bourgeois, for him - a monumental work of Hiroshi Sugimoto and Alexander Calder.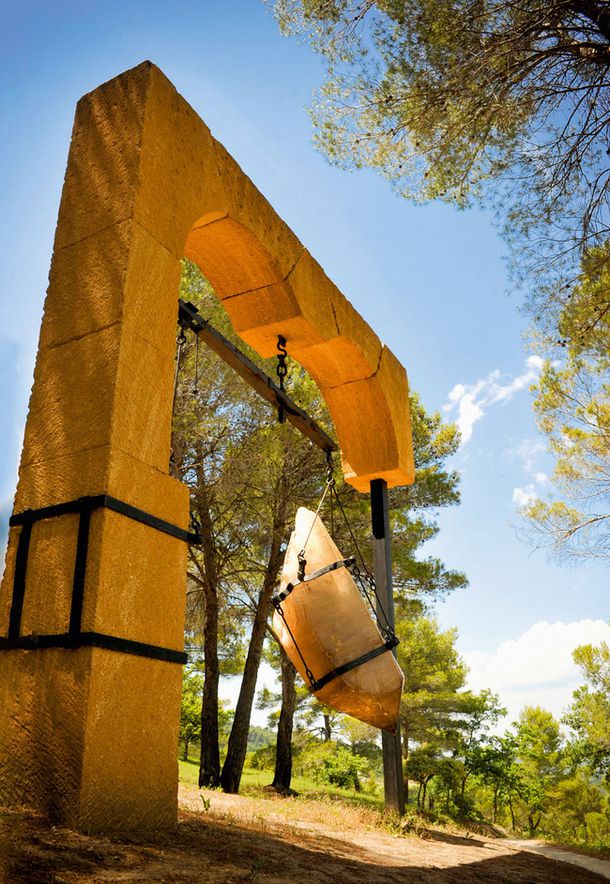 You can also evaluate and landscape works by famous masters of modern art - Tom Shannon and Sean Scully, Jean-Michel Otonelya, Richard Seurat, Maila Steypa. In their work, good fit Japanese architect Tadao Chapel Andro, which uses the natural shape of the landscape architecture.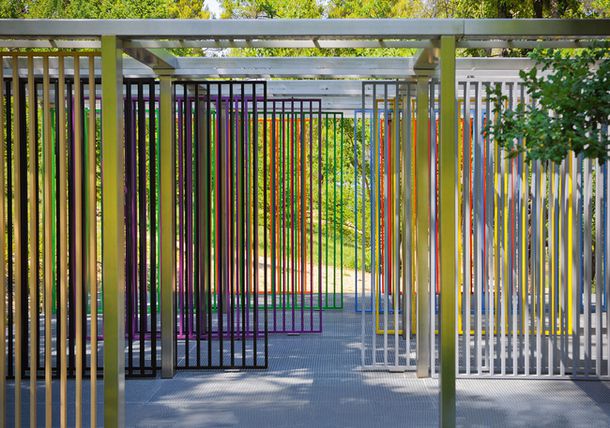 Visiting designer winery Chateau la Coste Patrick MakKillena, true connoisseurs of wine and architectural art are very impressed by the beautiful objects that captivate its elegance and beauty.