TV in the house is a kind of leisure center, which attracted a lot of attention. Even fans of movies over the Internet, often prefer to transfer the selected image on the wide screen of your TV.
To view brings pleasure, and the TV even when turned off as part of a feast for the eyes interior designer, it is important to understand how to choose the diagonal of the TV for each room.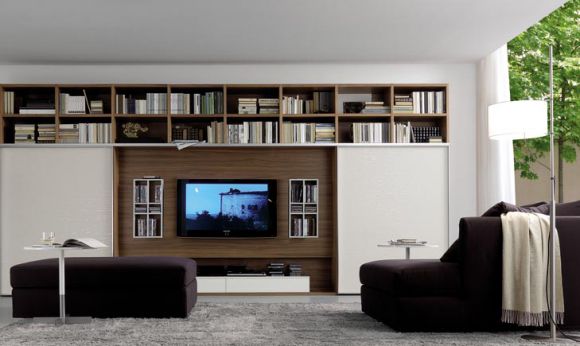 Often people wish to have several TVs in the house. In the kitchen - the latest news at the breakfast table, in the bedroom - to enjoy exciting television program, without getting out of bed in the living room - for sharing with family / friends, and so on. Entering the room TV in the plan, the first thing you need to specify how often and for what purpose it plans to use. This will help determine the most convenient place to host it, well, or places where it takes a few blue screens.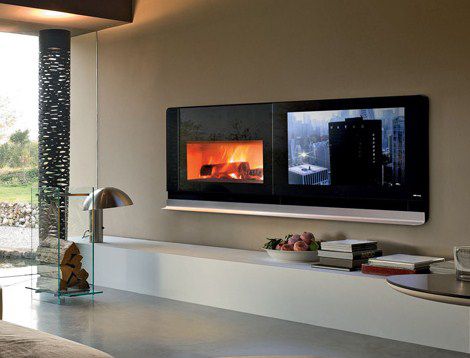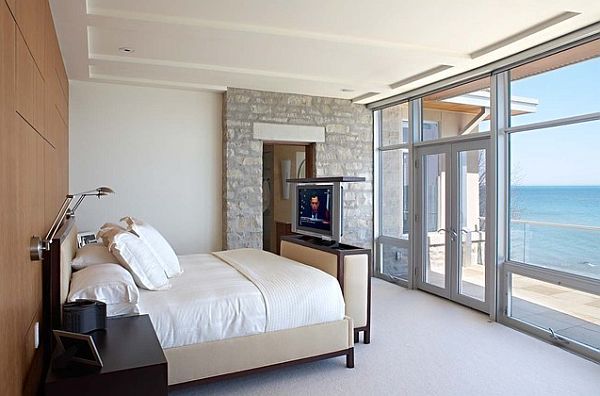 So fortunate position selected. Now we estimate the size of the room as a whole, as well as the distance from the viewer to the plasma itself. Of course, you can fill a small room unit from wall to wall - a matter of personal taste of the owner. But all the same range of TV has its own canons. And people who do not have specific preferences, closer to the ideal of the following table will help proportional to the distance to the screen and the diagonal of the TV.

As you can see, the table takes into account even such parameter as the solution. When a low-resolution picture quality may suffer, which is especially noticeable at close range.
It is also important to find the optimal viewing angle - up to 170 degrees. Places for maximum viewing comfort should be placed at an angle of -70 to +70 degrees with respect to the TV.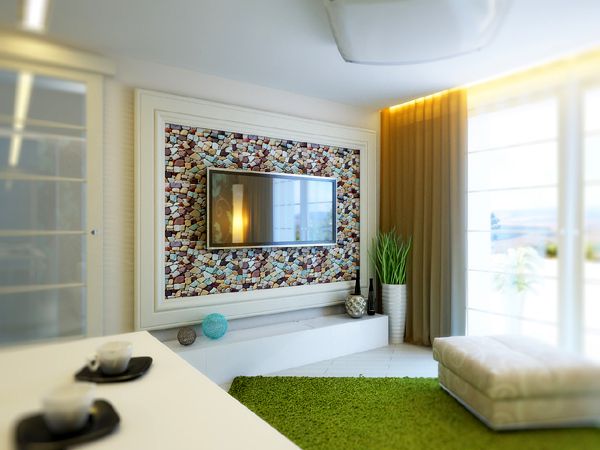 It is necessary to foresee and method of placement machine. This can be a stand stylistically combining TV with the overall interior room, and provides the convenience of an arm.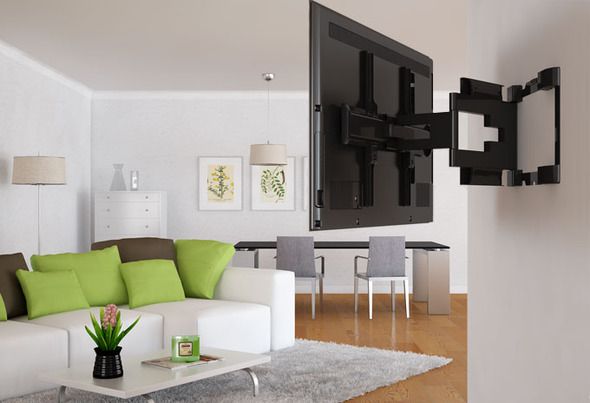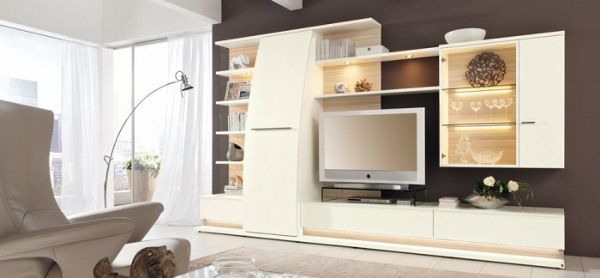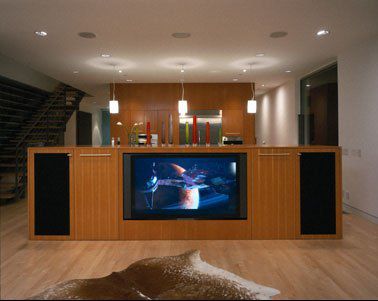 jpg "style =" width: 323px; ">