Visualization - the arch is an important section in the computer graphics, it can also be called rendering - the process of getting pictures of the model through computer programs. I should say that everything about this topic, it is very fleeting and bystroustarevayuschie, because technology does not stand still, developed by leaps and bounds - to replace the older versions at once come to the newer, with better performance.
More or less well-established foundations remain, which are based on the principle of ray tracing.
The principle is that the objects of 3D-scenes directed rays that does not stop its spread, stumbled on any subject, and kicking and fly on to complete absorption. With this method, the image is very realistic, but, of course, it takes a lot of time. With the help of special formulas render emits a beam and all traces of his path, and then writes to a special cache file. There is also a setting global illumination, which monitors the gradual inclusion of the secondary bounces of the beam. Such a huge number of options, as there is no single formula that is responsible for all parameters at once.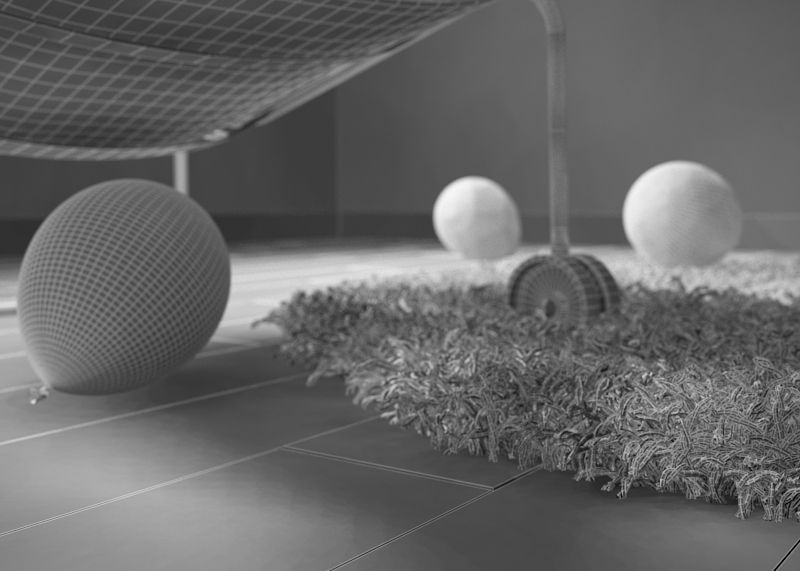 jpg "style =" width: 310px; ">
At the beginning, of course, is to choose the renderer that you no longer like. The list is long, you can stop by for Renderman Pixar, if you want to use it under the Maya, then it should install the version of Renderman for Maya, spelled out specifically for it or RenderManArtistTools. VRay is relatively easy to learn, has a good level of visual quality. You can also use these visualizers as fryender and mental ray, which have their own advantages, or YafaRay - absolutely free program. In general, the range is large, the main thing to choose the separate renderings of 3D-packet, not to use installed there by default. So your picture will be better and more realistic.
After downloading / purchasing the desired renderer go to the site of the official assistant razyasnitelya, helper (who is more convenient to call it) and watch, study description for all settings. Often you can find video tutorials, but the main thing is not to overdo it. Experts advise not surrounded by cushioning information from and to. Of course, I want to know as much as possible, but it is better to do it in stages, so to speak, laying out everything on the shelves, then it will be better memorability. And most importantly - it is understood that the process of visualizing complex - including the development of quality materials, setting of light and setting themselves rendering characteristics. So, to get started with the program, you need to understand at least the basics of creating realistic images on the light setting you can turn for advice to the photographer, because of its 3D-image, we show how the camera sees the world, and not man. We have something to be assessed and then how skillfully done the work and how it corresponds to reality.
jpg ">