America - advanced country, there is much to be admired. Take for example the interior of the house of the Americans. It is interesting how it settles inside your home, is not it? As it turned out, first of all appreciated the simplicity and comfort. And most importantly, in preference to the use of inexpensive materials that are eventually due to deliberate design decision is correct, original and interesting look.


jpg "rel =" img_upload ">


If we talk about a common sight on American interior design, they have focused on the combination of colors and contrasts the dock, guided by different methods in the design, such as arches, ledges, niches. In addition to the American interior looked like can be more refined and neat all the outlets, baseboards decorated polyurethane foam pads, and sharp corners are smoothed sure.
As for the planning at home, then the situation is as follows. Upon entering the house you can always see the so-called guest area or "grand room" that accommodates a sitting area, a kitchen and a dining table. That there are going to visit, have fun, socialize and just relax for a cozy sofa in front of TV, mainly in the home theater, and next to the fireplace, which by the way can be a gas, the main thing that creates a climate of total relaxation and comfort. But the bedrooms are located in a more remote part of the house, if it's two-storey house, they placed there.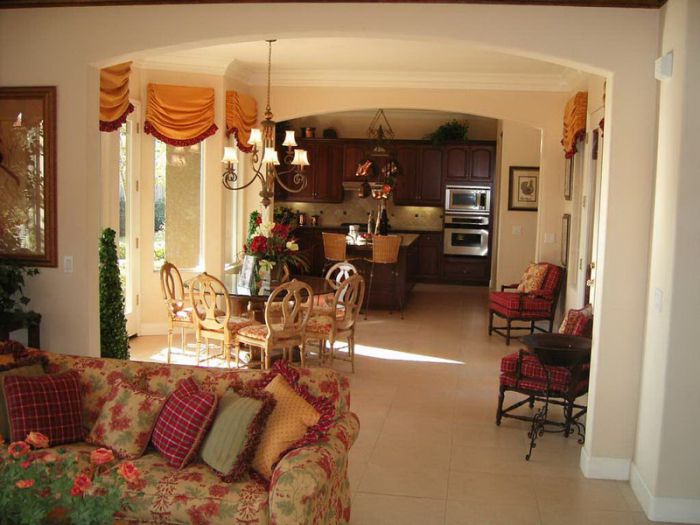 Lighting in the US interior, too, has its own characteristics. If we talk about the chandeliers, they have a place to be only in the grand room, all other rooms are considered a priority table and wall lamps, which includes all at the same time. It is interesting that our "switches" are called "switches", an optimistic view of things, right? There is no doubt a glass of water and they will always be regarded as a half-full rather than half empty.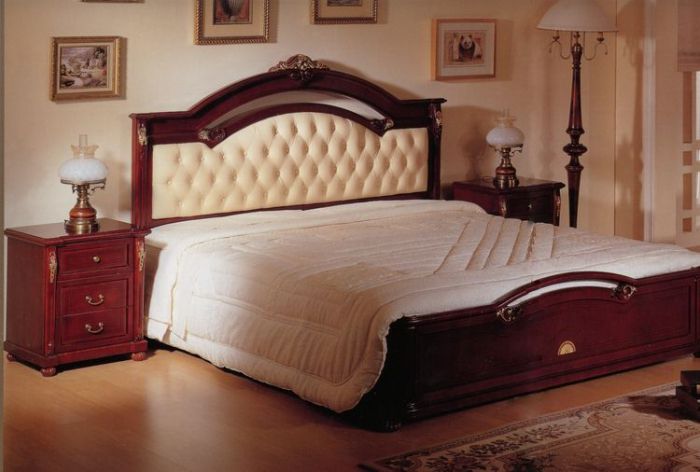 Regarding the floor in the interior design is dominated by a combination of wood flooring, carpet and tiles. Carpet Americans generally considered a consumable item and therefore often to change it. On the walls in the main weigh reproductions of 2x2 blocks, which gives personality and identity of the American interior.


The biggest bedroom belongs of course the owners of the house. Typically, it includes a bathroom and even a terrace. Bedrooms are reserved for smaller children, which by the way also contain a bathroom, though all the general children's rooms, and of course dressing. There is no doubt that one feature of the American interior of our fellow citizens, and particularly women, would be very glad to borrow. This duvet covers, or rather the lack thereof. Americans simply put a blanket on top of the second sheet, obvorachivaya its free edge of the blanket and all. Convenient, is not it? Also in bed should be a large number of pillows, completely different size, why? Again - for convenience!

jpg "rel =" img_upload ">