For parents around the world the most important is their child, and regardless of age, all of the events taking place in the house around it. Sooner or later, every parent is faced with the need to repair and improvement of the room for your child. And then inevitably there is a lot of questions, the answers to which can give a professional interior designer.
Designers to create interior children's room, need to remember that every child is unique and is growing very fast, so it is important to discuss all issues, including the repair of small parts, with their parents. Do not forget to take into account even the character and temperament of the child. Of course, if the child is too small, it is difficult to determine what it then useful: bookshelf, more space for games or sports wall. Therefore, the room should immediately create a multifunctional, so that when the child grows up, the bed can be lengthened, and the desktop to do the above.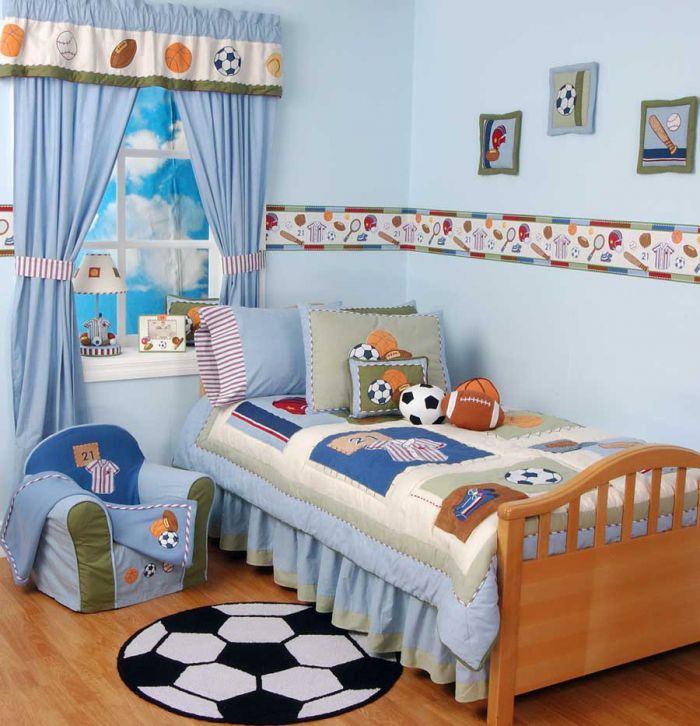 There are basic rules of design a child's room.
For registration of the walls is better to choose wallpaper for painting, paint them in solid color light color, so as not to overload the child's mind with bright colors. Bright shades to suit any furniture in the future they can paint any other color.
For registration of the sexes it is preferable to use carpets in neutral shades with a short nap, which will be convenient for parents while cleaning.
Curtains and blinds for children's room is also desirable to choose a soft, neutral colors and that they are easy to use, quick to close and open. The fabric should not pick up the rough to collect less than a pyli.Mebel should not only be made of high quality materials, and meet environmental standards.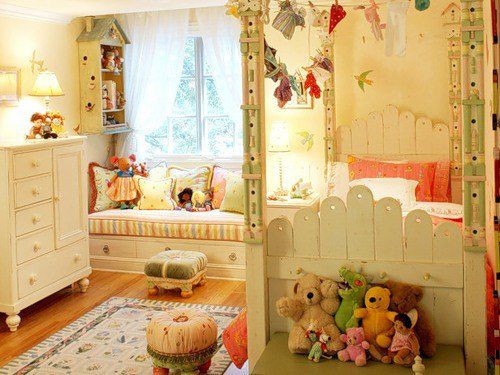 Bright colors and a children's room
According to most psychologists, an abundance of bright colors is not permissible for a child's room. Even an adult sometimes hard to be in a room with bright colors that are already talking about a child. Brightness can be manifested in accent pillows, toys, pictures.

It is important to remember that the design of a child's room - a task responsible, because you need to create maximum comfort a man who knew the world: that is, on the one hand, reaching for the brightness, and the other requires a pastel comfort and harmony.