Probably every house or apartment associated with comfort, warmth and comfort, a place where you can relax from a hard day, do what he likes. Let it be playing the guitar or just passive recreation "on the couch."



During the design of the interior will be understood that the color combination will influence the emotional state of a person, and even health. Therefore, the issue should be approached seriously.
The choice of colors for the interior depends on many factors - the size and shape of the room to the climatic conditions of the area and, of course, the personal preferences of the owner area.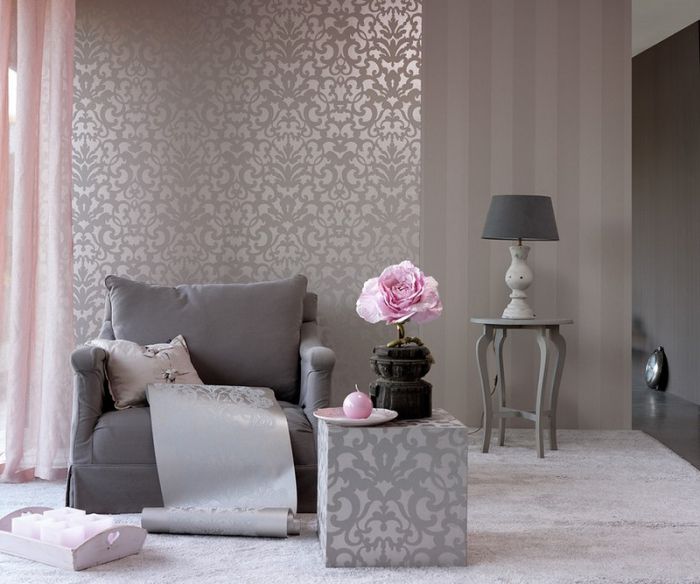 Around the world, it had a way of combining colors. In eastern countries, such as China, Japan were popular natural colors - light green, dark gray, brown, sky blue. In countries dominated by sunny days, we prefer bright warm color.


The color scale can be broadly divided into two groups: warm welcoming and soothing cool colors.





To "warm" traditionally include yellow, orange, red. By "cold" - blue, green, purple, blue.
Also isolated neutral colors - white, black and gray.

Do not be afraid to use bright colors, creating the interior design. However, by doing this, it is important to observe the basic rules.
Terms of interior color combinations
1. Rule of two colors.

In order to achieve harmony of colors, it is advisable to select two basic shades of colors, one of which is "neutral", will dominate, and the other, "bright", supplement. Then you can add accents.


2. Regulation of the color wheel.



Color wheel - an indispensable tool when you need to choose the color combination in the interior design.


At the wheel of primary colors are yellow, blue and red. Each color, following the main - the result of the mixing of these three colors. Secondary colors (pink, orange and m. D.) Form a second level of the wheel. The others - are shades between primary and secondary.


jpg ">
There are four ways to use the color wheel:
- Monochromatic (using different shades of the same color);

- The same (using colors that are adjacent to each other);

- Complementary (use colors that are opposite each other);

- Triad (using three colors arranged at the same distance from each other).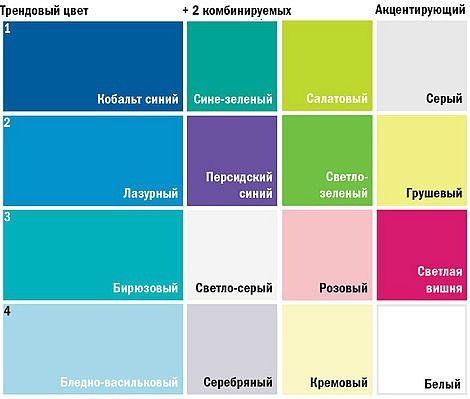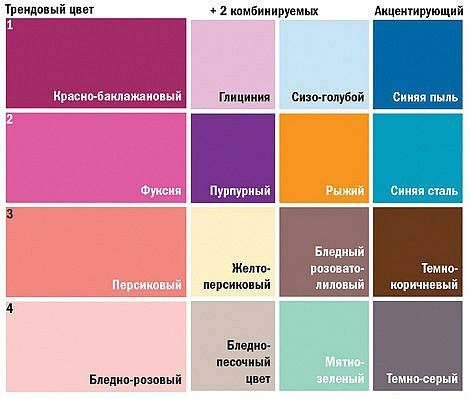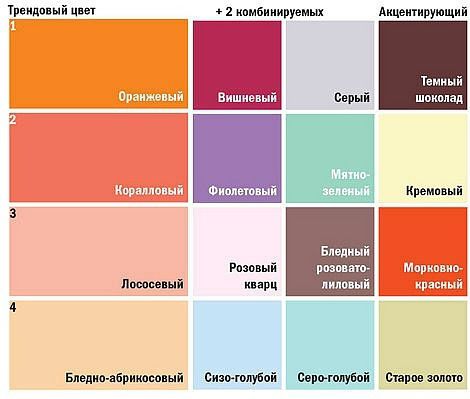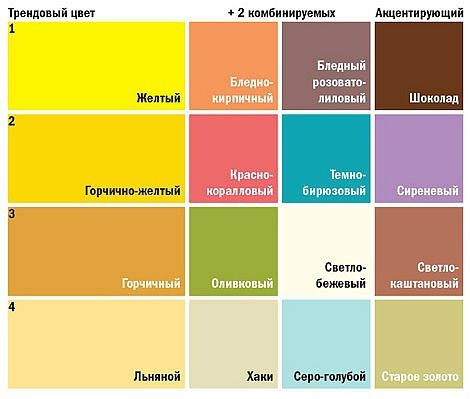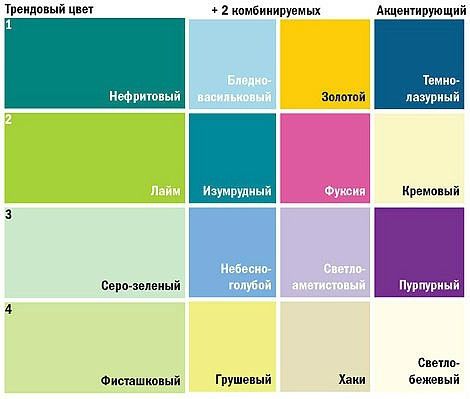 3. The rule of repetition.
Many people omit this rule, except it important.
But in fact, without repetition of colors and shades in different parts of the interior design will be unimpressive.
4.Individualny approach.

Trying to make out the interior, "a blueprint" - a failing venture. The combination of colors in the interior design should be selected individually for each room. Much, inter alia, depends on the purpose of the room and its degree of illumination. So, for the bedroom light suit relaxing colors and ideal for the kitchen can be a playful, bright.

Knowledge of the basic rules of color combinations will surely help you to achieve harmony in the design of the room, while making it bright and unique, does not without a "flavor".

jpg ">