3D visualization
Kitchen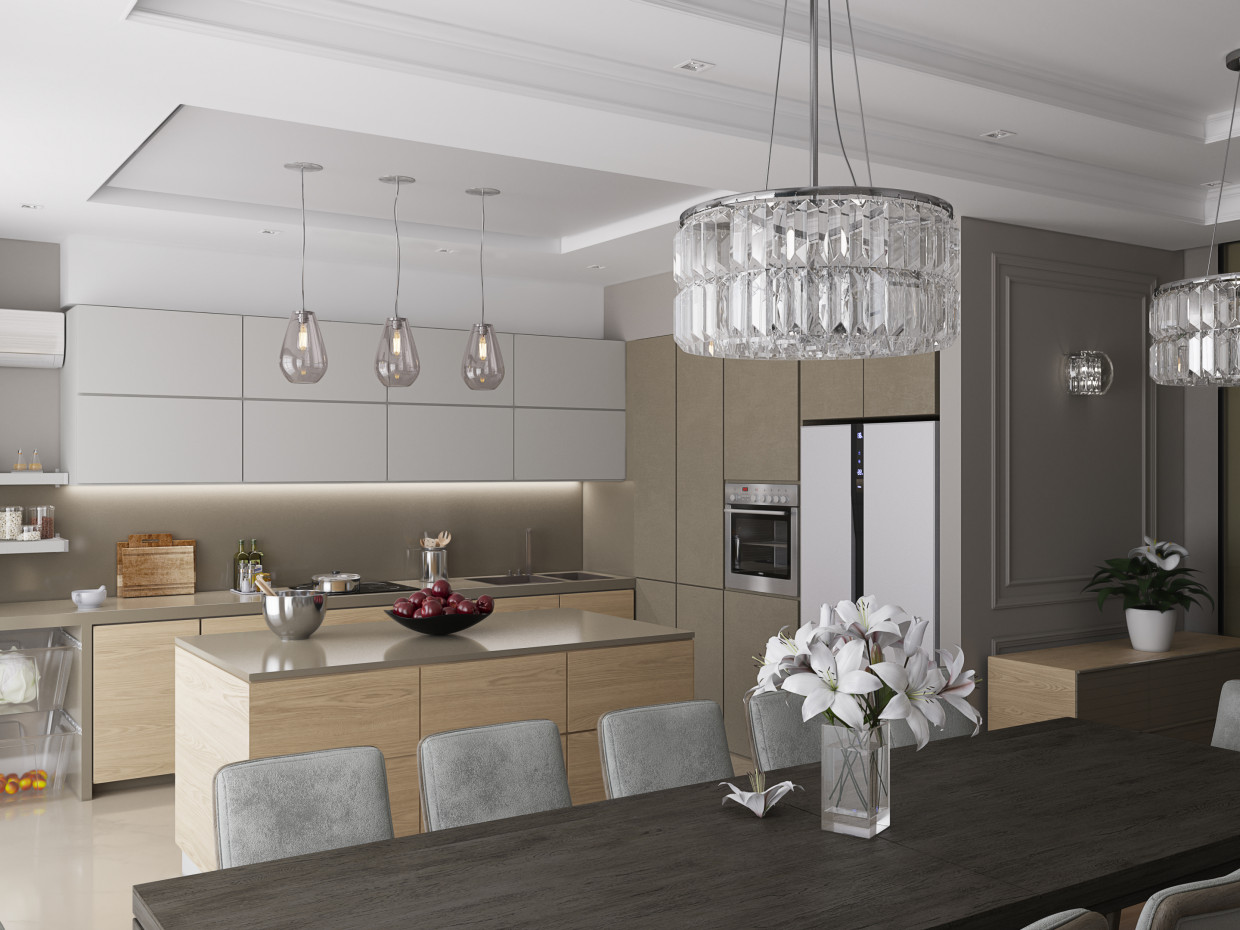 3D-work specification:
| | |
| --- | --- |
| 3D-editor | 3d max |
| Renderer | corona render |
| Time expended on work | — |
| Time expended on render | 3 дня |
| Polygons | 10 000 000 |
| Publication date | |
Description:
3d visualization of the kitchen and dining room 37kv. M. Also helped in the design. It is difficult to say the exact time spent on work, because There was a lot of rework. The customer got cranky. And this is only the first option. The second is now in the process. It is also difficult to name a specific style. It turned out a kind of hybrid of modern style with neoclassicism. The ceiling in the work repeats the present, existing, and was made according to the plan of the ceiling of the kitchen and the dining room of this apartment. The kitchen has a north side, so in the end it was decided not to use the HDRI card, but to get by CoronaSun and CoronaSky.