All elements of any bedroom reflect the character and taste of couples. Each bedroom can see his own style, to celebrate their individuality. The overall impression from the bedroom consists of finishing the ceiling and walls, decorative elements, furniture. However, one of the most important elements in the bedroom to create a comfortable environment is the lighting.
There are three types of lighting: decorative, local and general.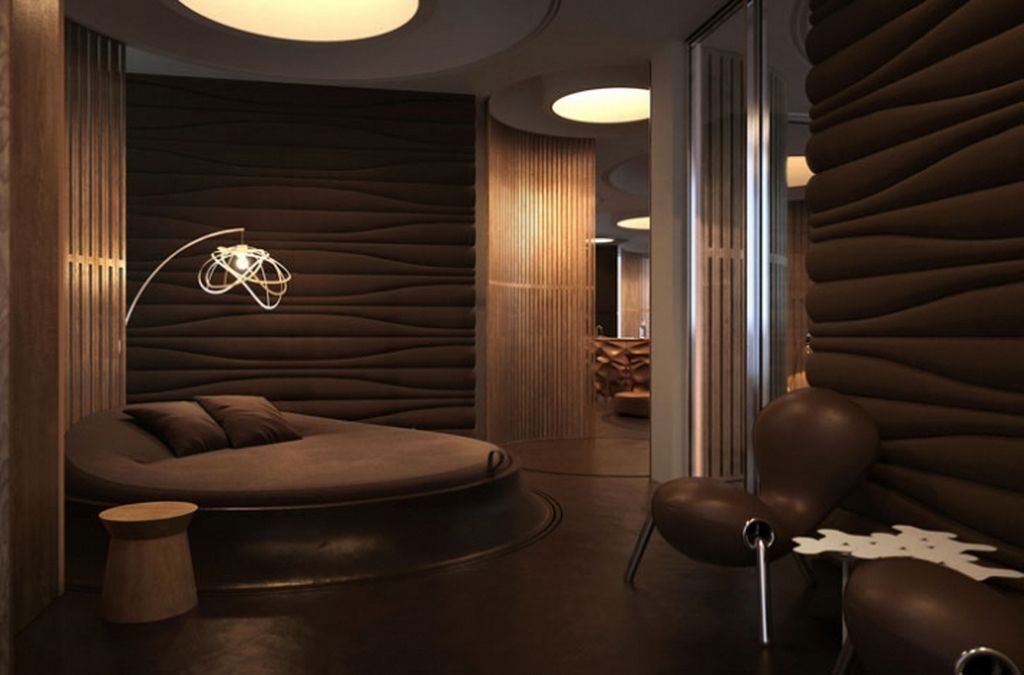 The basic rule under general lighting is its softness. Since most of it in the bedroom we rest and sleep, it is important that we have a soft light relaxing, set up on a nice sleep.
If the light is bright, it is, in contrast, it adjusts on vigor and not relaxation. Some young couples prefer bright light, but most people opt for a bedroom is soft lighting.
Soft light also smoothes skin imperfections, and only emphasizes their bright. For this reason, many still prefer soft lighting for your bedroom.
Provide soft light in the bedroom can be with the help of lampshades, lamp shades and caps. It is also possible to install in some places small light sources in large quantities, which are directed at the ceiling. In this case, the light becomes soft as scattered.
Local coverage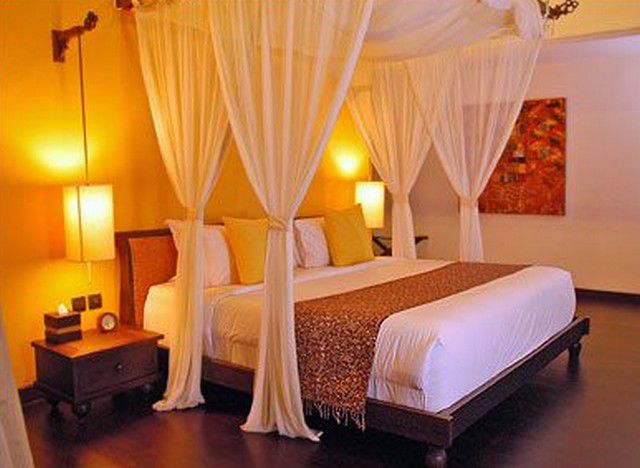 This type of lighting is suitable for those who like to read before going to bed. As the light sources used lamps, table lamps, sconces, lamps, mounted in the bed, dots.
If you choose lamps with the presence of a rheostat (voltage regulator), you can use them as an ordinary lamp, and as a night light. Also, many people like lamps, creating chiaroscuro patterns, colored dots lighting, projection lamps.
Candles are still one of the most popular elements of the lighting. They can be found in apartments and private homes. Light the candles fills the body with energy, and produces a calming effect on the human psyche.
It is important to treat them with caution. Candlestick must be stable and stand at a distance from the bed.
The important thing is the mood that lights bring into our bedroom. Lighting allows you to divide the room into functional areas, to emphasize certain parts of the interior, as well as give the room a special charm.