3D-Model
Yakovlev Yak-9 Fighter Plane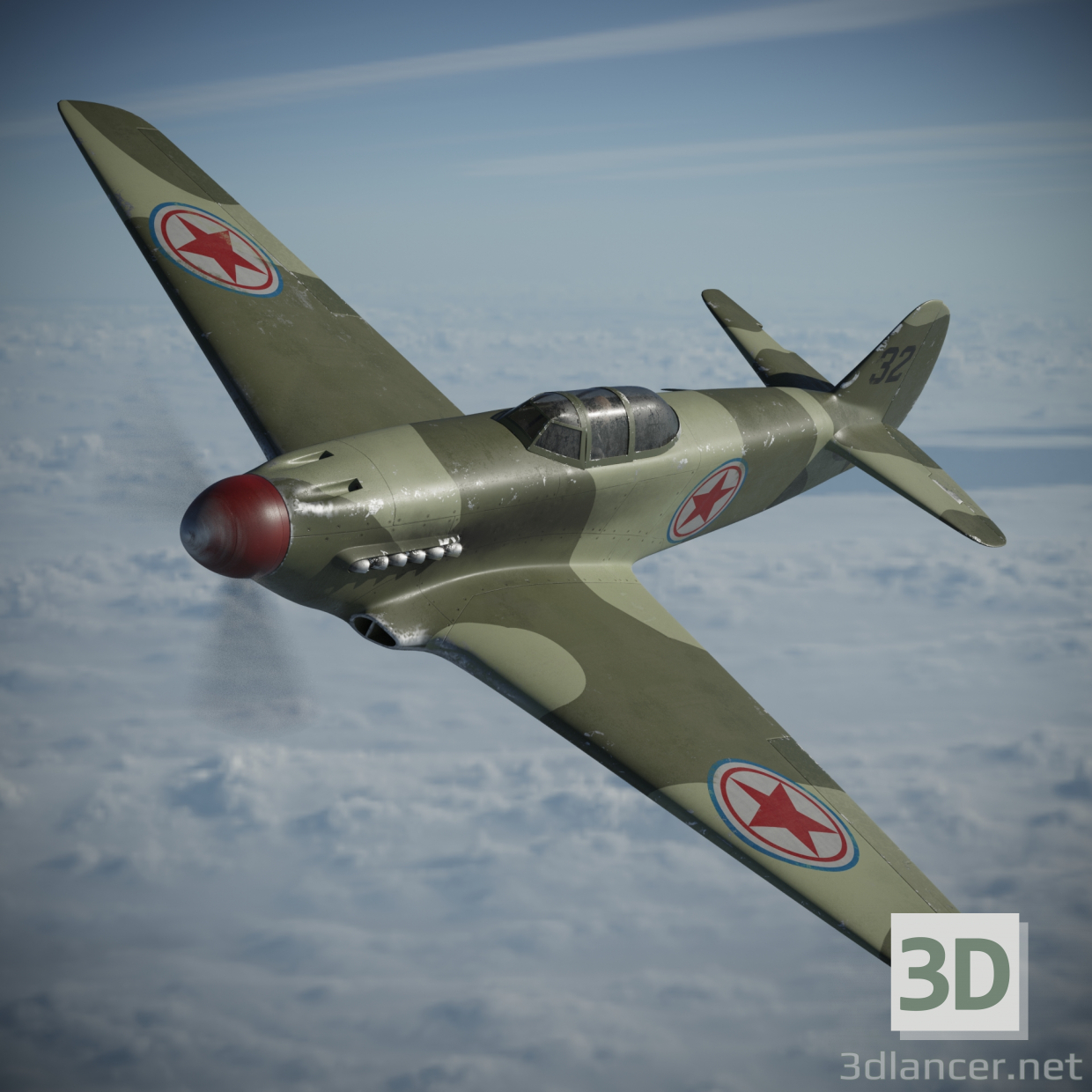 Description:
The Yakovlev Yak-9 is a single-seat, single-engine fighter plane build by the Soviet Union and used by several countries. This Model specificaly has the markings of the North Korean Air Force.

Model was origianly created in 3ds max . PBR matrials were created in Substance Painter. Comletely Shaded in 3dsmax for ART-Render and Corona as well as in Blender for Cycles and EEVEE.

Modelling:

- Mid-resolution Model completely Subdivision-ready
- Pilot is included though not very detailed so not suitable for close-up shots.

PBR Materials:

- PBR metal/roughness (For rendering in Blender Cycles and EEVEE)
- PBR specular/glossynes (For rendering in Corona Render)
- 3 materials: Plane par1, Plane part2 and Pilot

Textures:

- The two texture sets for the plane are 4096x4096
- The Texture for the pilot is 2048x2048
- All texture sets are UV-based

Thank you for your interesst. In case of problems with the files do not hesitate to contact me.
3D-Model
Specifications:
| | |
| --- | --- |
| Sizes (W×D×H), mm | — |
| Polygons | 109 975 |
| Vertices | 105 685 |
| High Poly | Yes |
| Textures | Yes |
| Animated | No |
| 3D-Printer Ready | No |
Publication date: