3D-Model
Planetary Rover ANT-01 Stellar Industries corp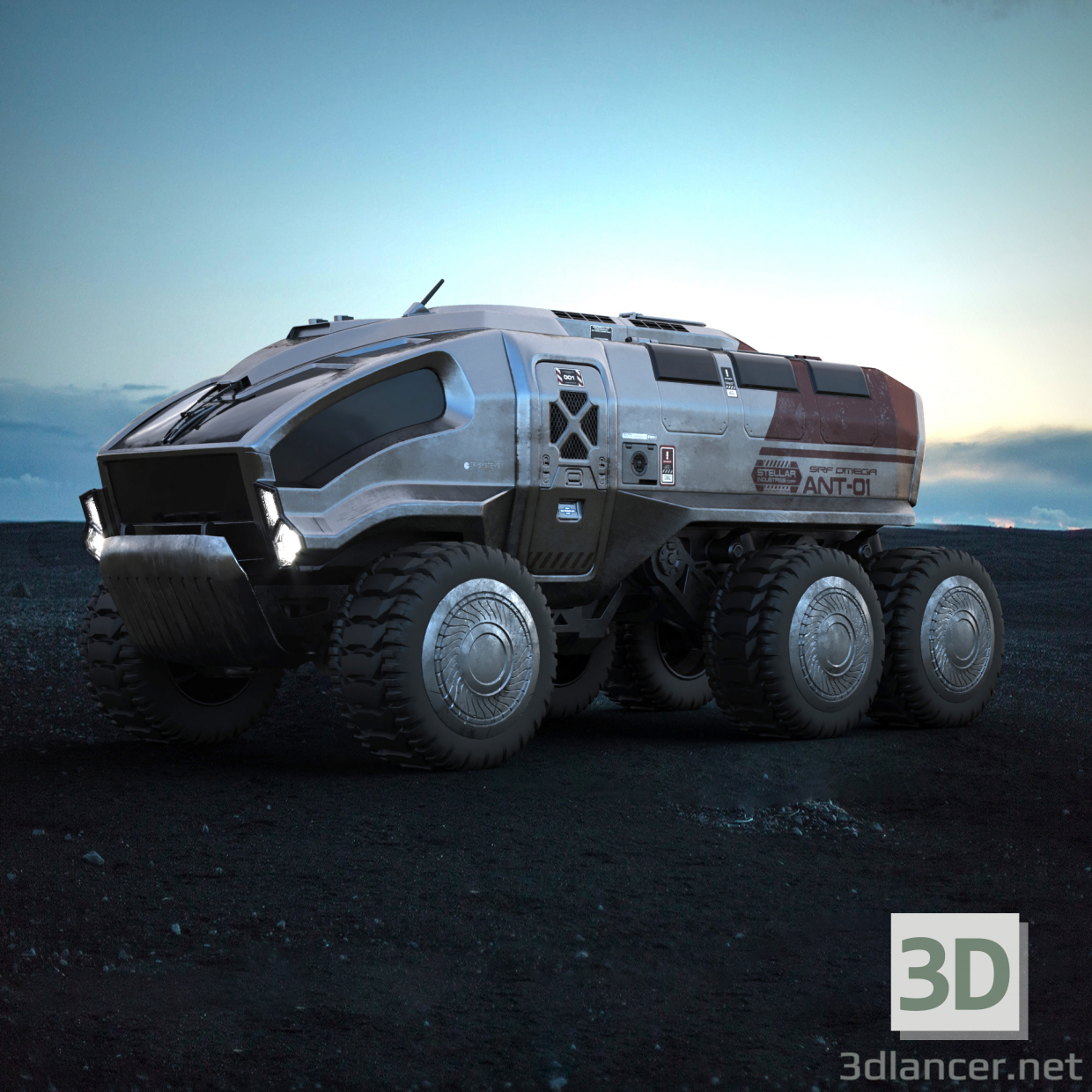 Description:
Planetary Rover ANT-01 Stellar Industries corp.

Model was origianly created in 3ds max . PBR matrials were created in Substance Painter. Comletely Shaded in 3dsmax for Vray and Corona.

Modelling:


- Mid-resolution Model completely Subdivision-ready, no interior


PBR Materials:


- PBR specular/glossynes (For rendering Vray and Corona Render)
- 6 materials: Rover_body, Rover_windows, Rover_wheels, Rover_chassis, Rover_front, Rover_underbody


Textures:


- All 6 texture sets are 4096x4096
- All texture sets are UV-based


Thank you for your interesst. In case of problems with the files do not hesitate to contact me.
3D-Model
Specifications:
| | |
| --- | --- |
| Sizes (W×D×H), mm | — |
| Polygons | 325 873 |
| Vertices | 325 206 |
| High Poly | Yes |
| Textures | Yes |
| Animated | No |
| 3D-Printer Ready | No |