3D visualization
Visualizing the LOFT style apartments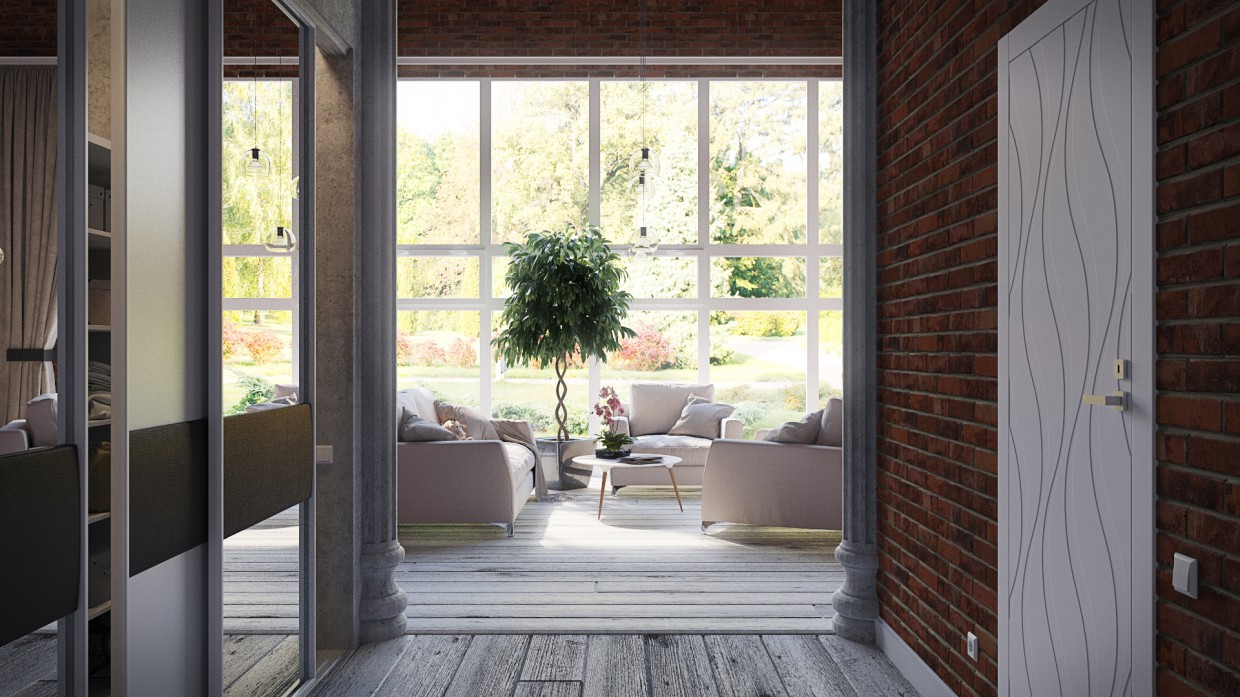 3D-work specification:
| | |
| --- | --- |
| 3D-editor | 3d max |
| Renderer | corona render |
| Time expended on work | — |
| Time expended on render | — |
| Polygons | — |
| Publication date | |
Description:
visualization of LOFTa, Yes, this project I have performed to a good friend from Canada, a huge fan of the series about Outsiders, like myself! Therefore, cinema hall is decorated in a similar style, with large printed pictures of strangers and the vessel. Soundproofed walls and made such a coupler, tried to pass the wall of the ship as the first Foreign (like this), only in dark colors. Flower pots are made to order in the form of raskryvshihsja eggs. Suspended ceiling with printed image of free space (you can lie on pufe and admire) put out a general light, leaving the backlight on the perimeter of the ceiling, including the music, say Space. And of course the huge screen with projected image from the projector. In General, the draft was to do very interesting and I think turned out very well.