3D visualization
UFO museum project for "A Folly for London"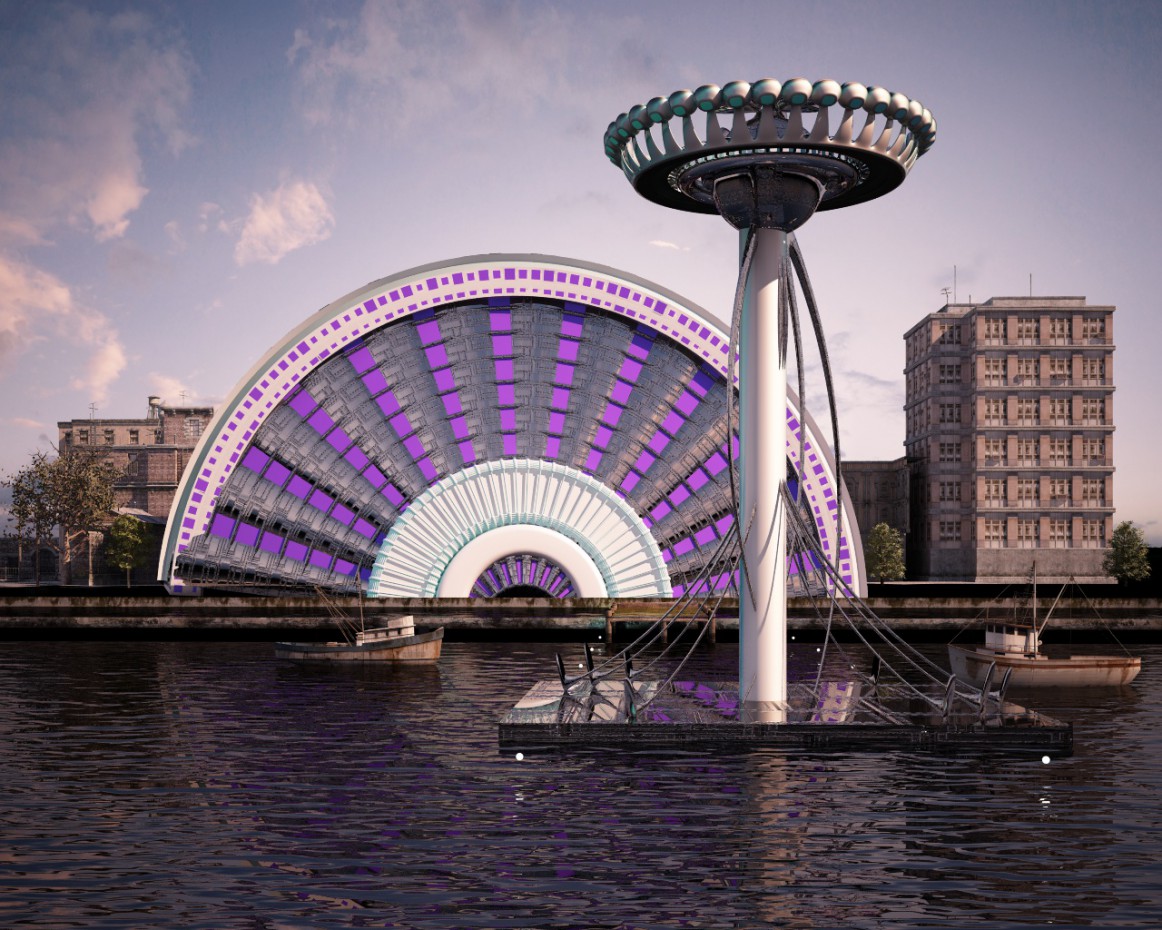 3D-work specification:
| | |
| --- | --- |
| 3D-editor | Cinema 4d |
| Renderer | vray |
| Time expended on work | — |
| Time expended on render | — |
| Polygons | — |
| Publication date | |
Description:
My new project. I present to you my project for "Folly London". The building is in the form of a destroyed alien spaceship crashed
halfway into the ground. The building is intended for the "Museum of UFOs and extraterrestrial artifacts." The abundance of LED lighting changes color makes it very elegant at night. Behind the building is a huge sculpture of an alien creature, symbolizing the connection of living beings with the universe. The river is expected to establish a platform from the observation tower on stilts. The rise of an elevator. The abundance of spotlights around the perimeter of the radial illumination at night. The observation tower is also made in the form of UFOs. Materials- concrete, glass, polymers, composite material. Sculpture - concrete, acrylic, our developments in the field of sculpture.

about - Eleanora Saleeva - Krasnoyarskaya. (Nora Asmo design).