3D visualization
Mapamandi 3D to scale with topographic relief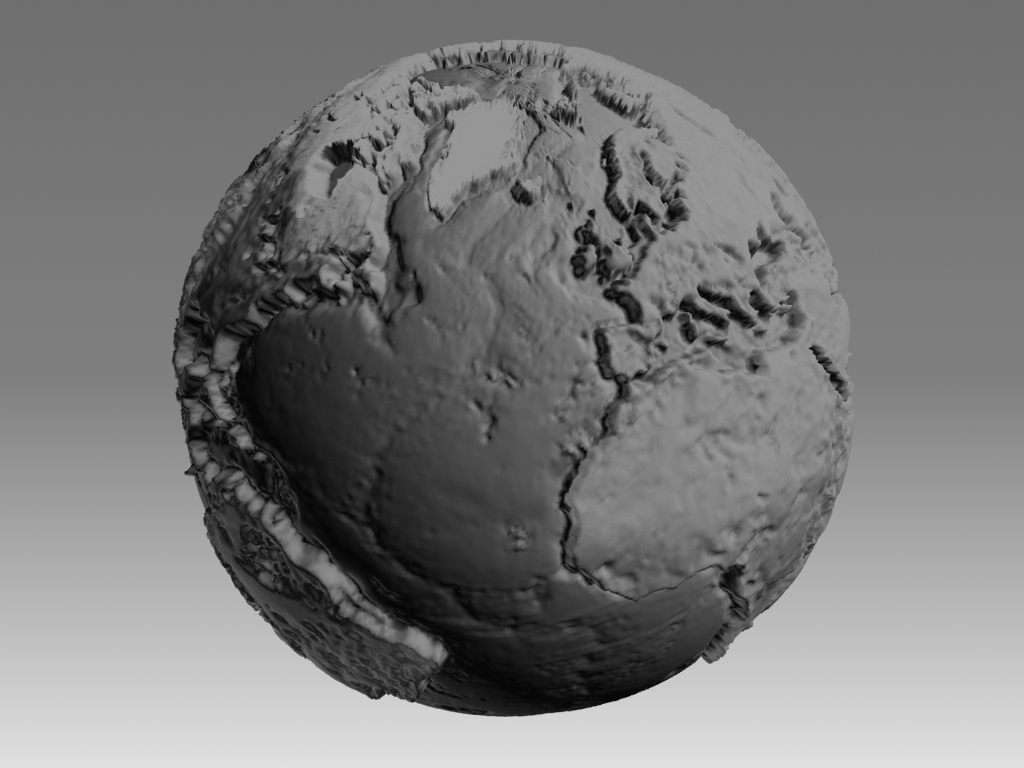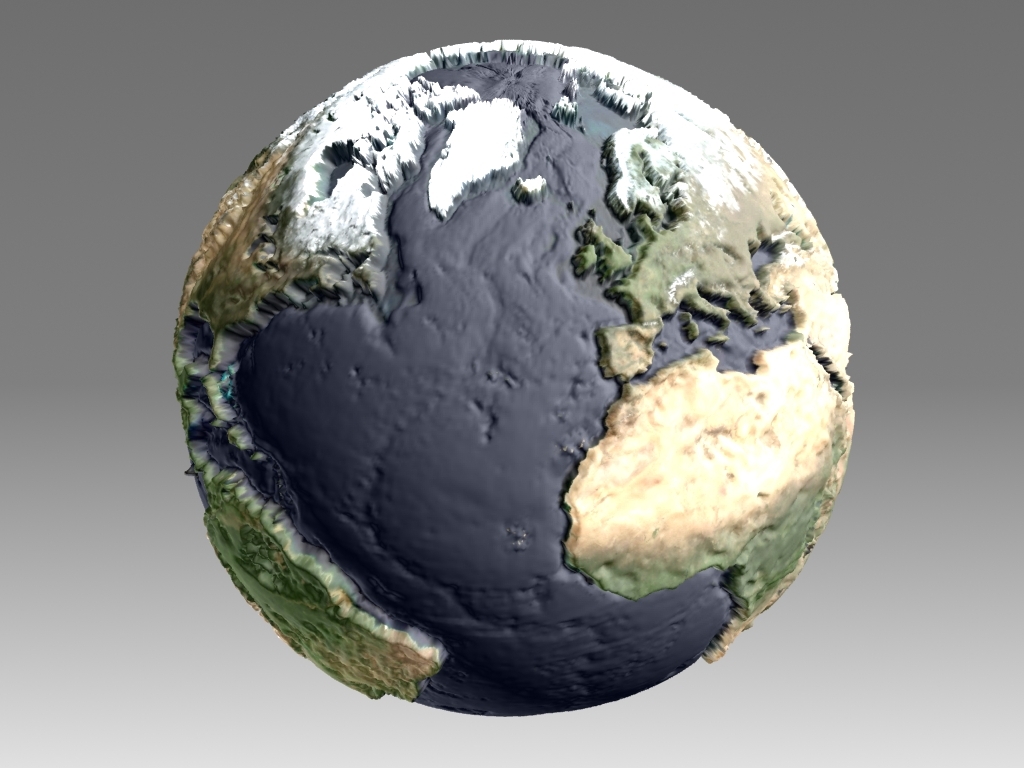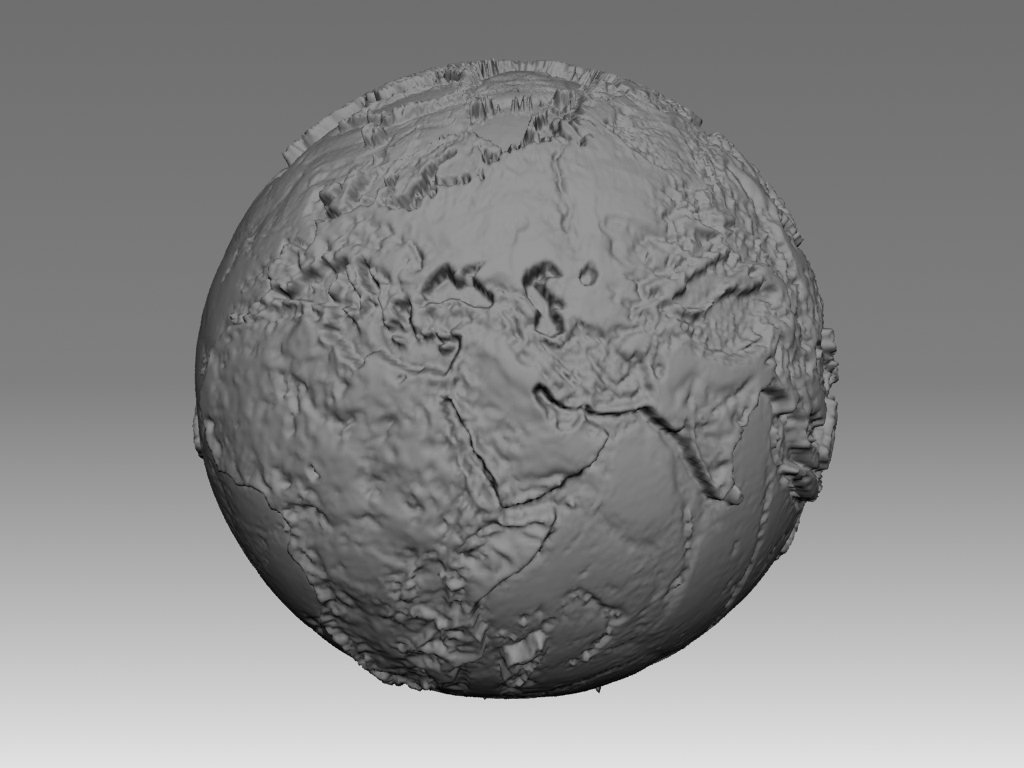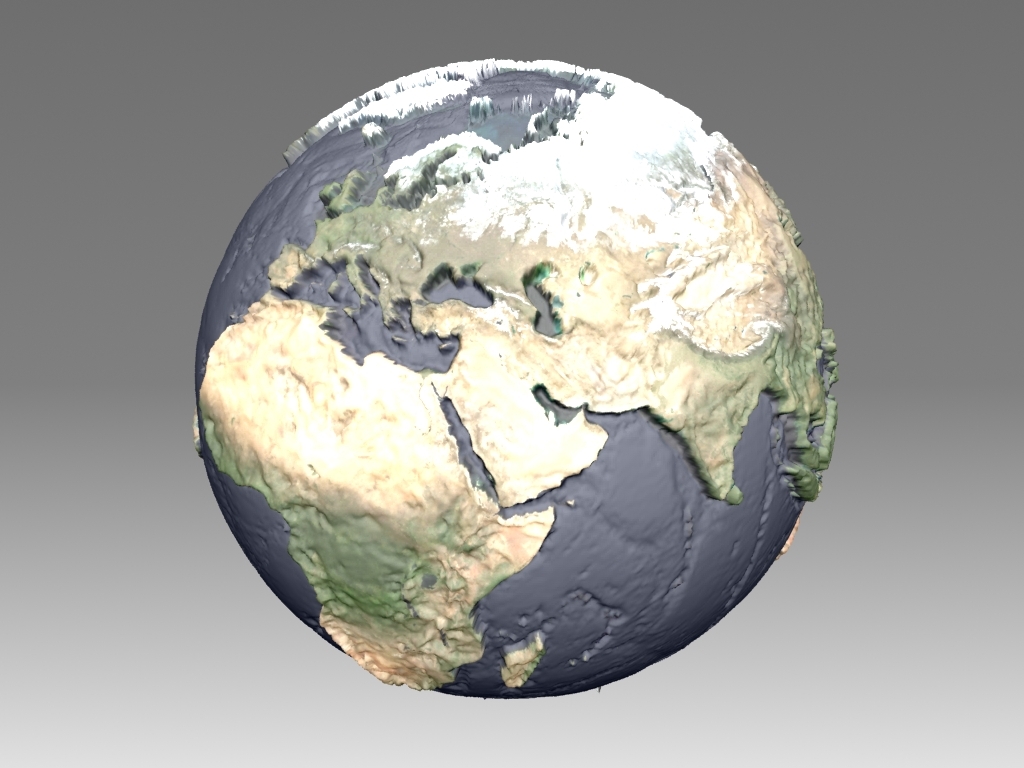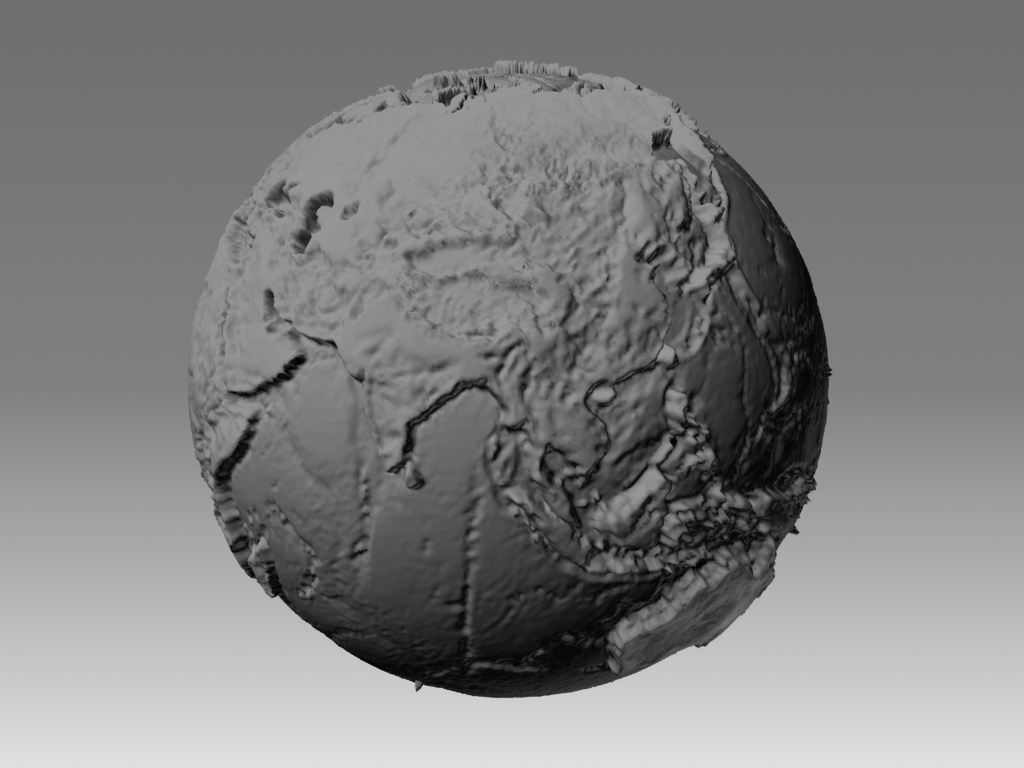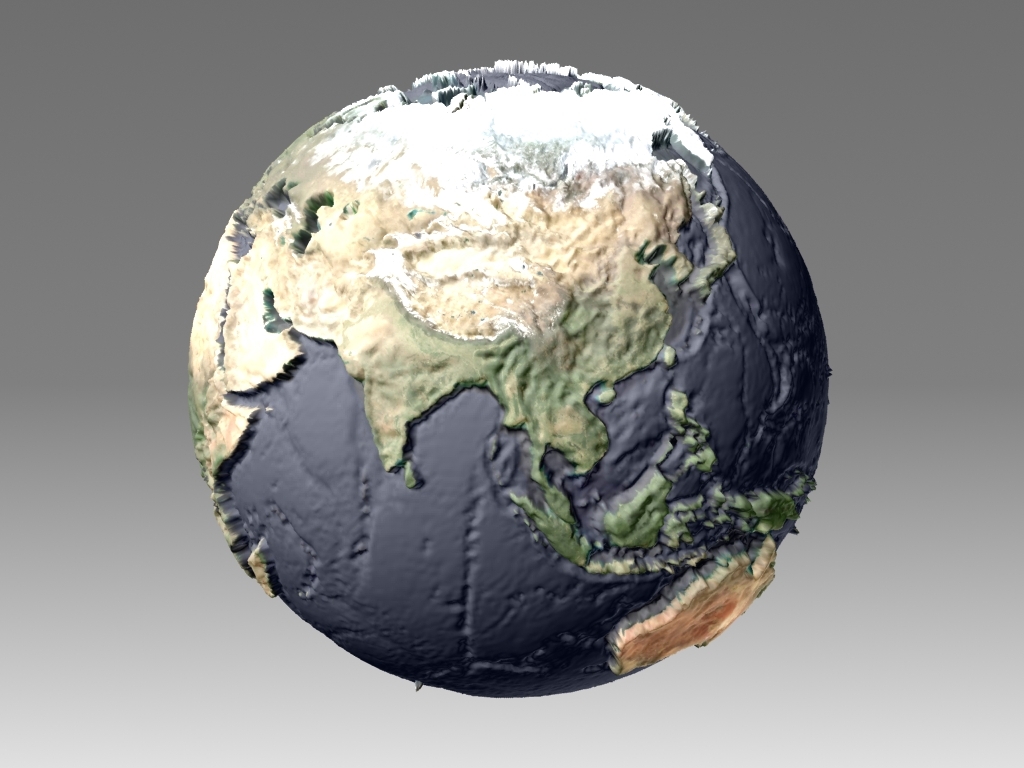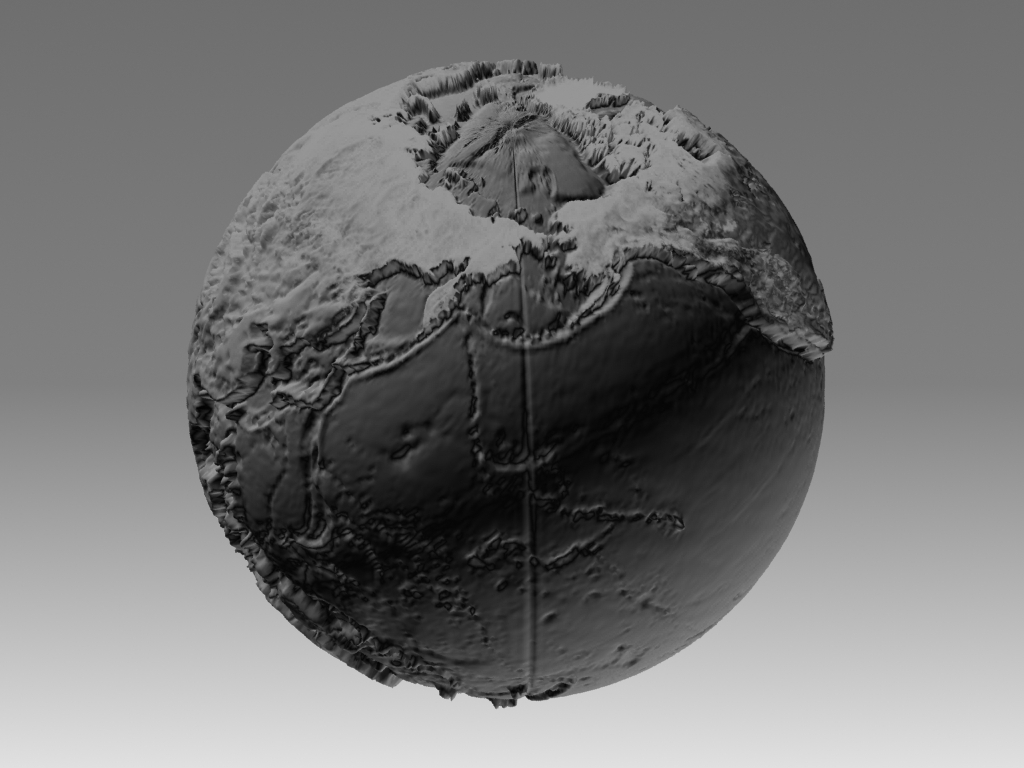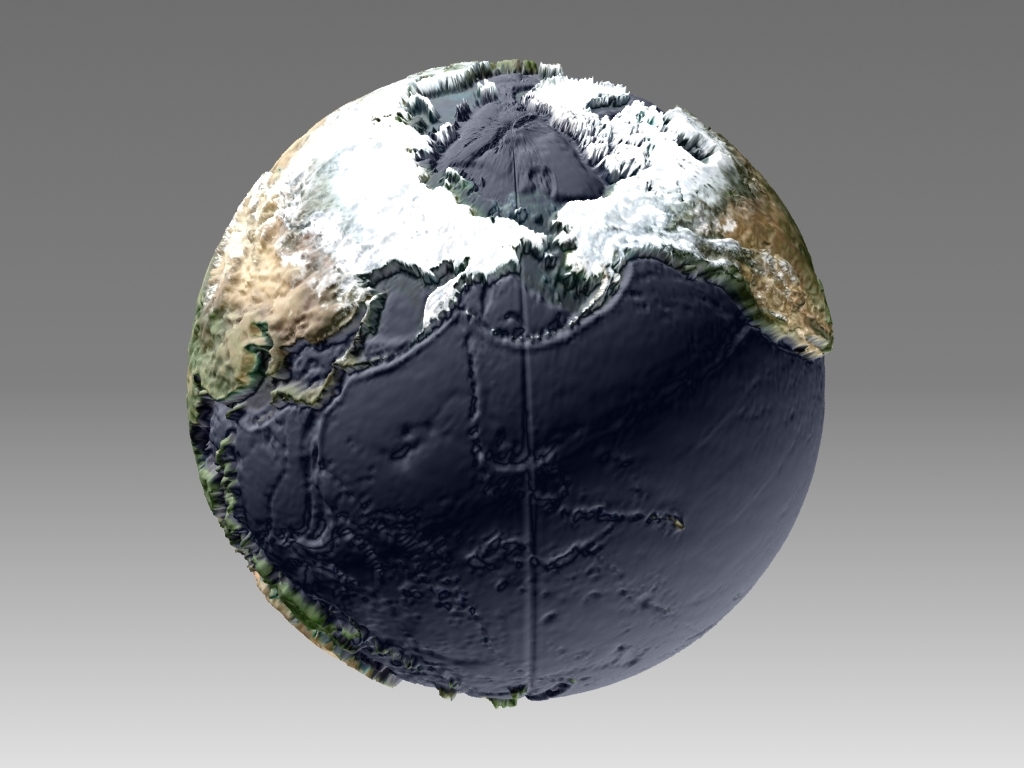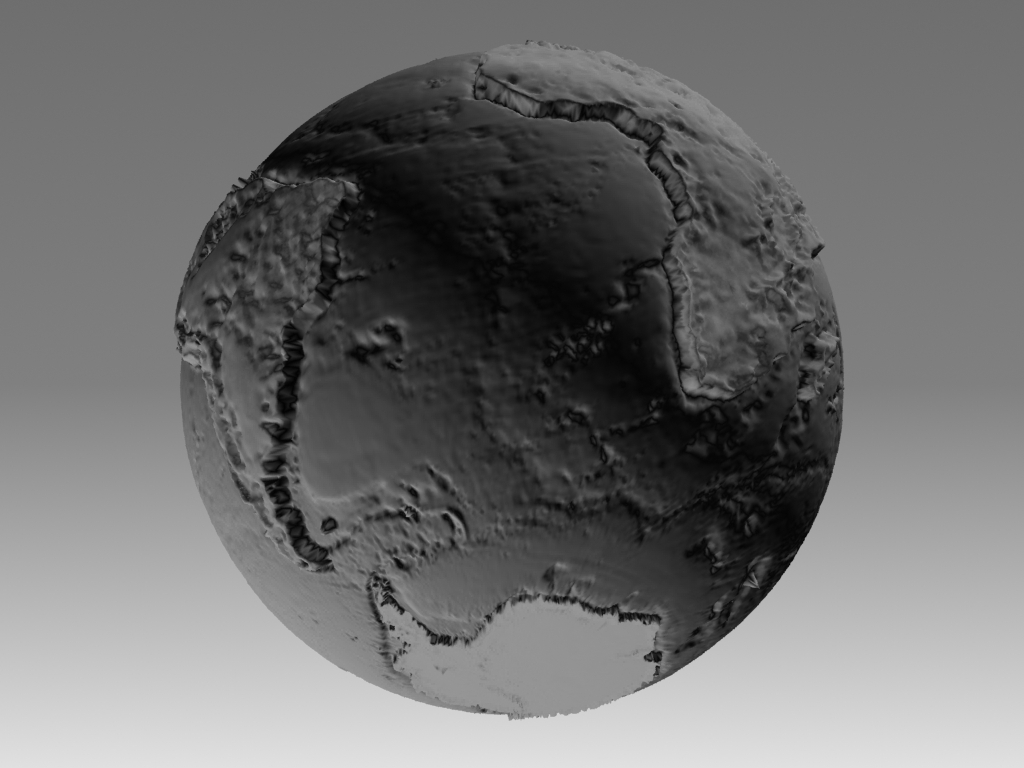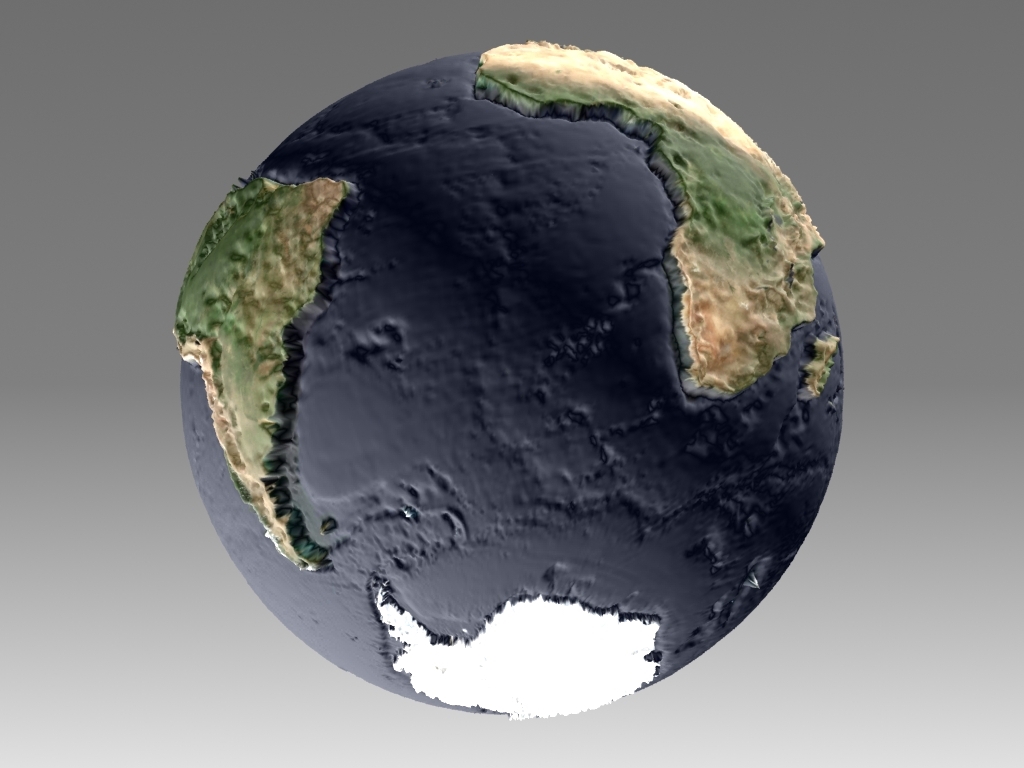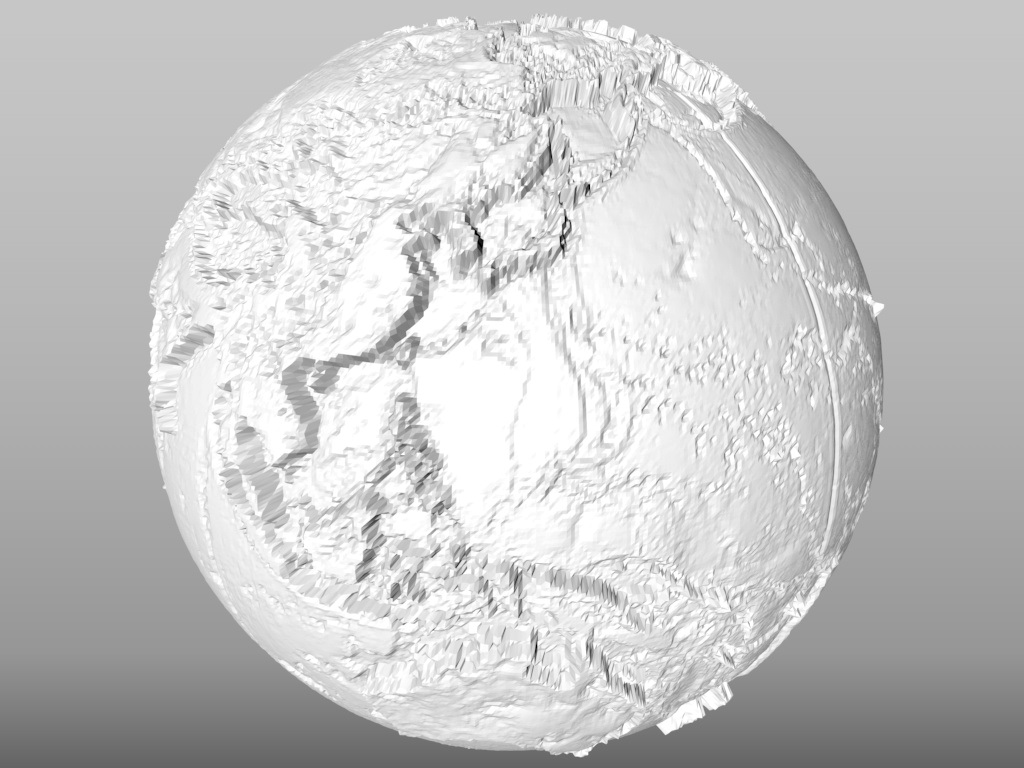 3D-work specification:
| | |
| --- | --- |
| 3D-editor | 3d max |
| Renderer | mental ray |
| Time expended on work | 40 horas |
| Time expended on render | 2 minutos cada imagen |
| Polygons | 516 960 |
| Publication date | |
Description:
This 3D model is a representation to scale of the globe, as you may have noticed, the dimensions represent the continents according to their actual size and proporsions. Since many maps tend to exaggerate the dimensions of some countries or islands, for example Greenland, which always seems bigger than Africa, which is not real, since Africa is 14 times bigger. That is why I have dedicated myself to making several models of the terrestrial globe. In this model you can also see the relief and you will see that the files weigh several megabytes since it required too many vertices in the case of this (258482) and polygons (516960) to make a portrait as close to reality, I have also added a textures (downloaded from the NASA page), to simulate color; As for the render, I show both with and without texture, so that you will notice that it is done in detail. I make these models mainly for 3D printing at different scales and sizes according to the type of printer.