3D visualization
M.41.XXX. "Revenant"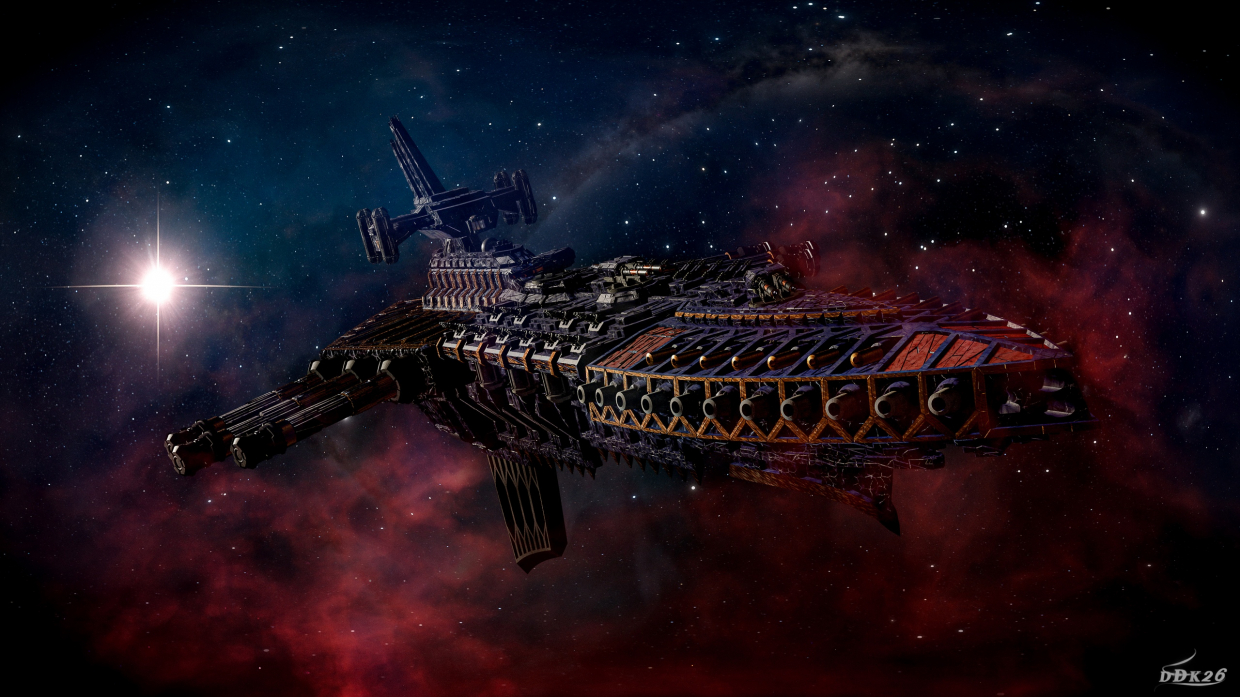 3D-work specification:
| | |
| --- | --- |
| 3D-editor | 3d max |
| Renderer | Other |
| Time expended on work | — |
| Time expended on render | — |
| Polygons | — |
| Publication date | |
Description:
M.41.XXX. "Revenant," the battle ship of the Eighth Legion. After the burning of Nostramo, a military coup occurred on board, in which part of the crew was killed, and the command passed to Captain Hellar with part of his loyal space marines, who opposed the destruction of his native world, whatever it was. Most of the tools of this living fragment of antiquity are serviceable, and the small number of mortal crews is redeemed by their fanatical devotion. This is another semi-legendary ship of hundreds of ghost ships plowing space since the Age of Darkness. In the Imperial Records, there are at least two references to incapacitating the "Revenant", but he still bears justice on the outskirts of the Imperium in his gloomy understanding, which does not tolerate half measures.