3D visualization
Kitchen. Unusual country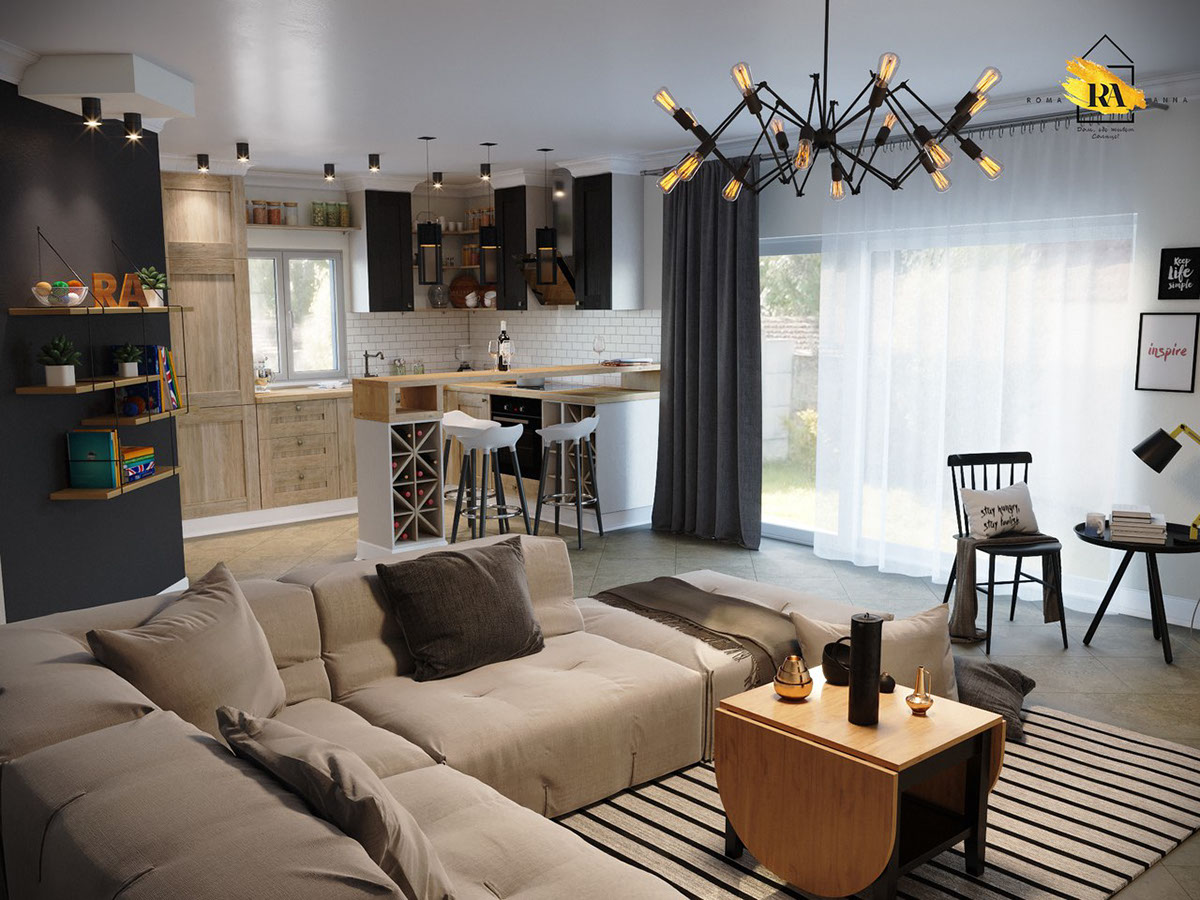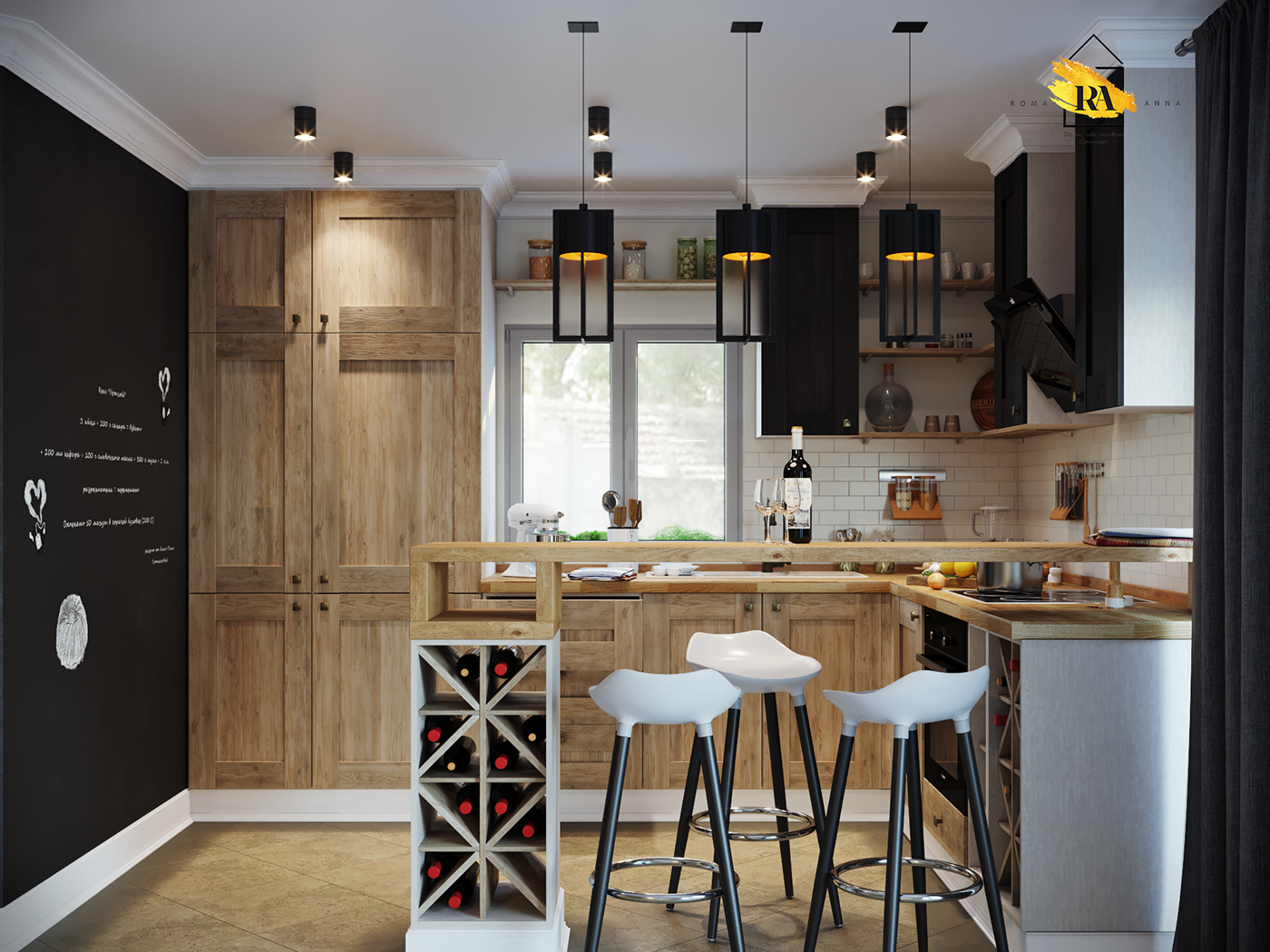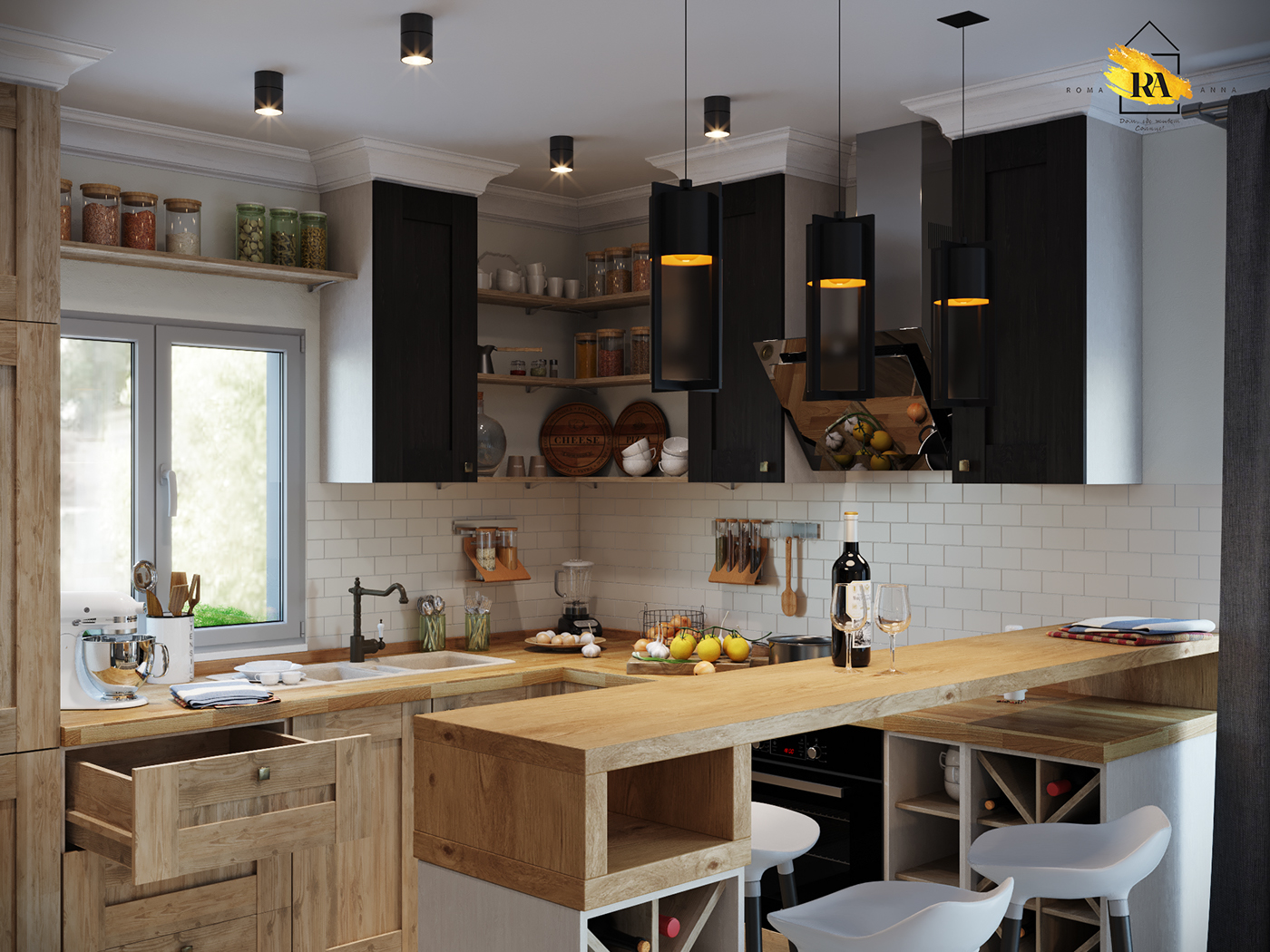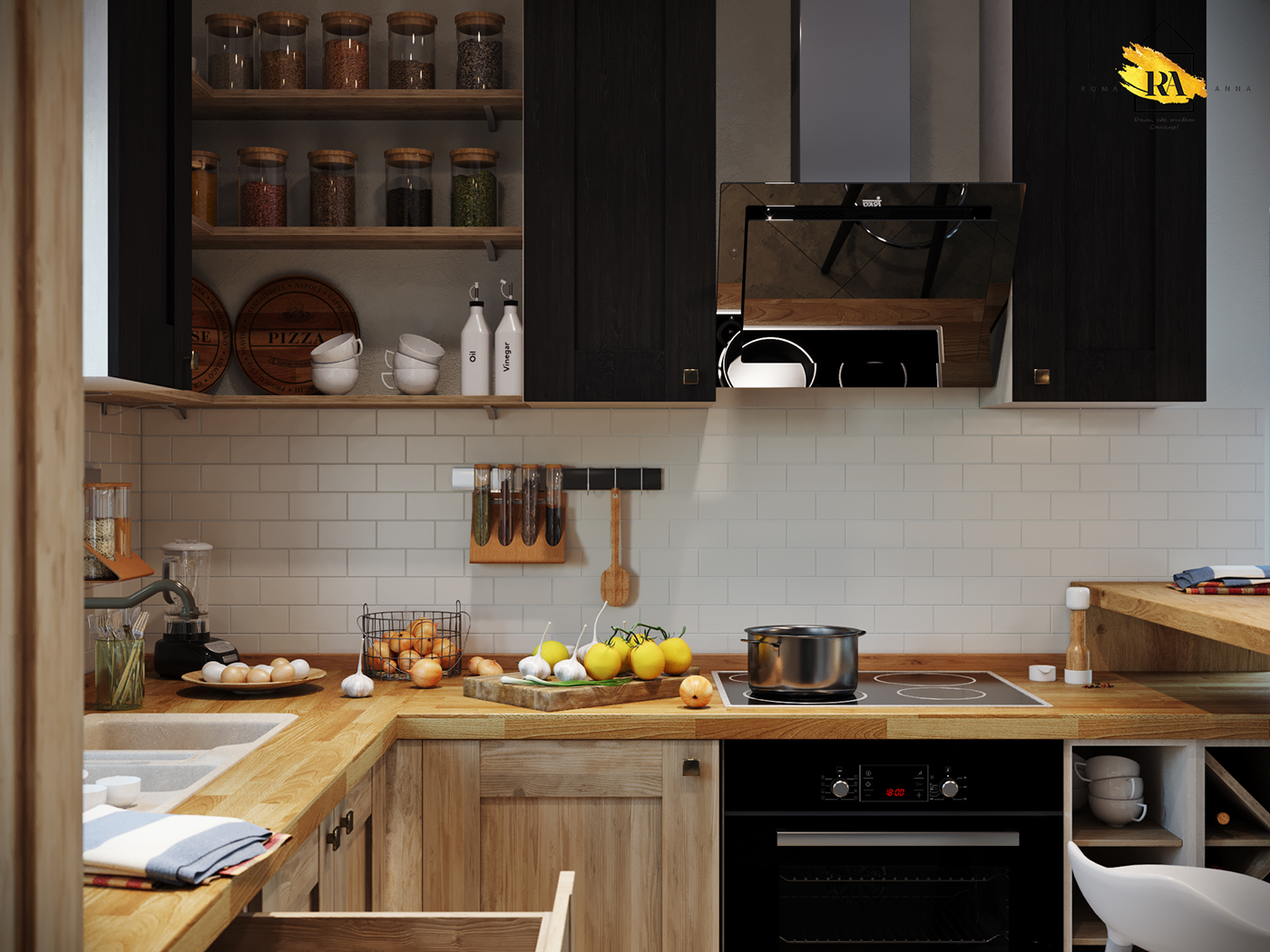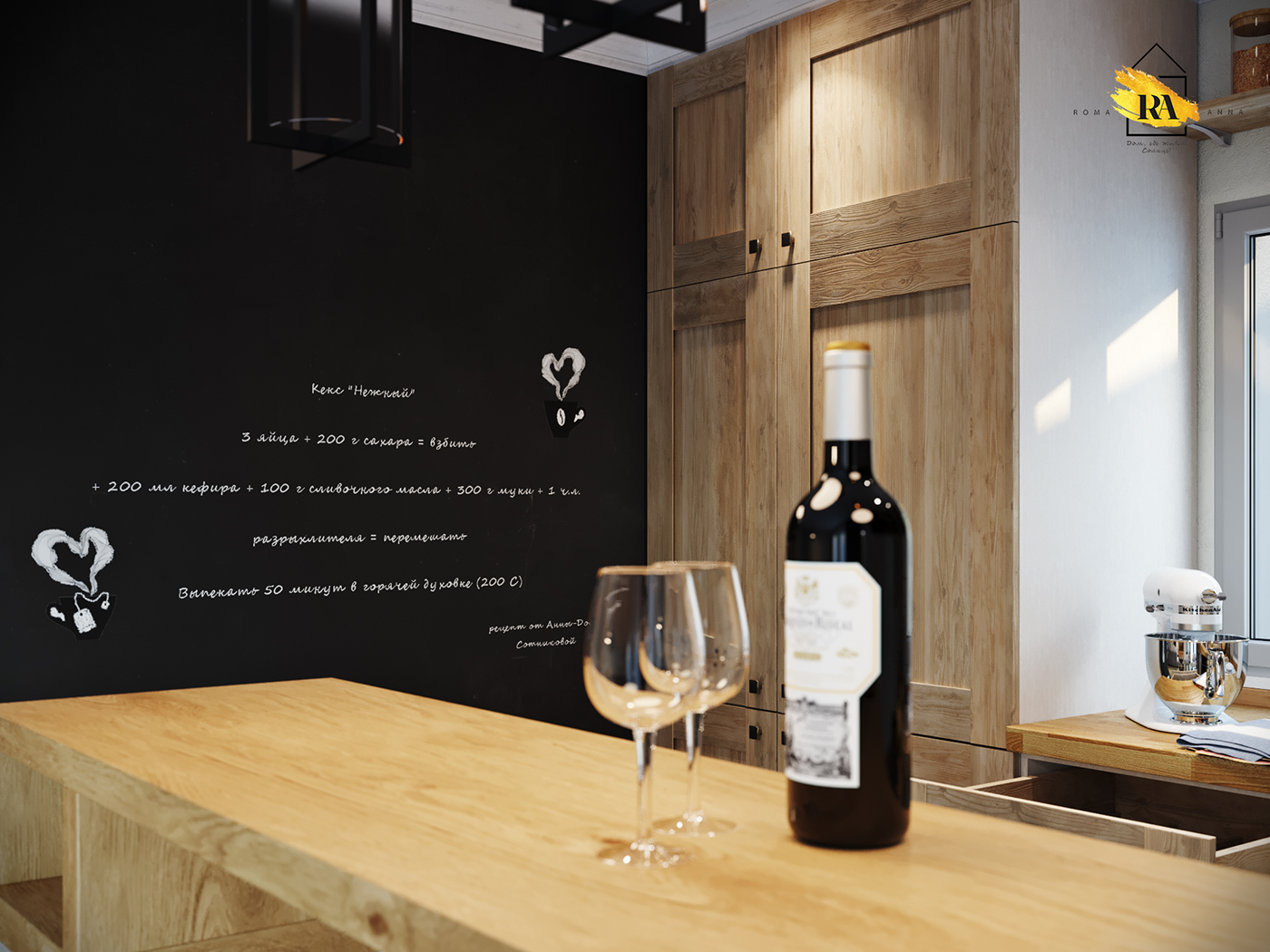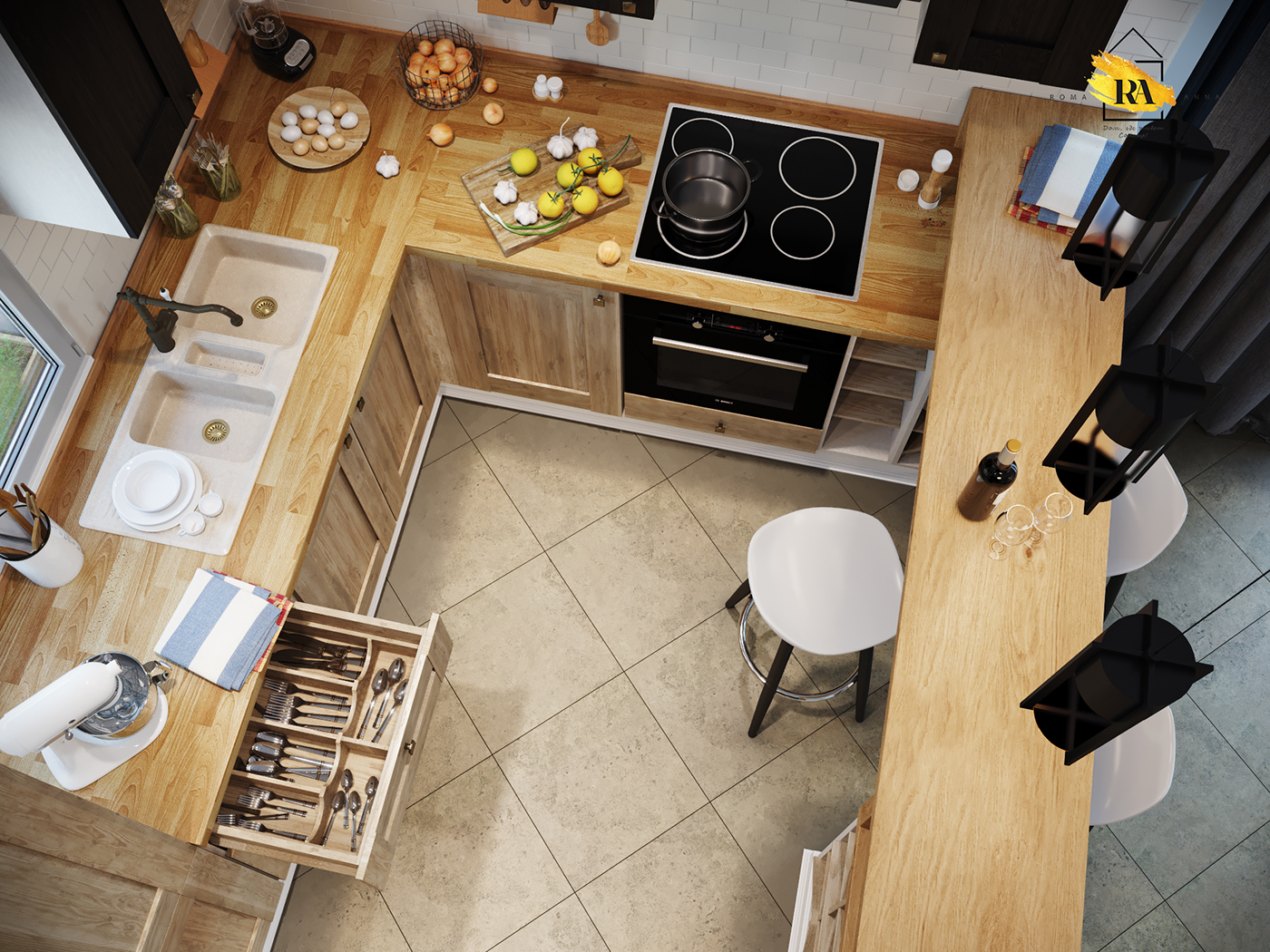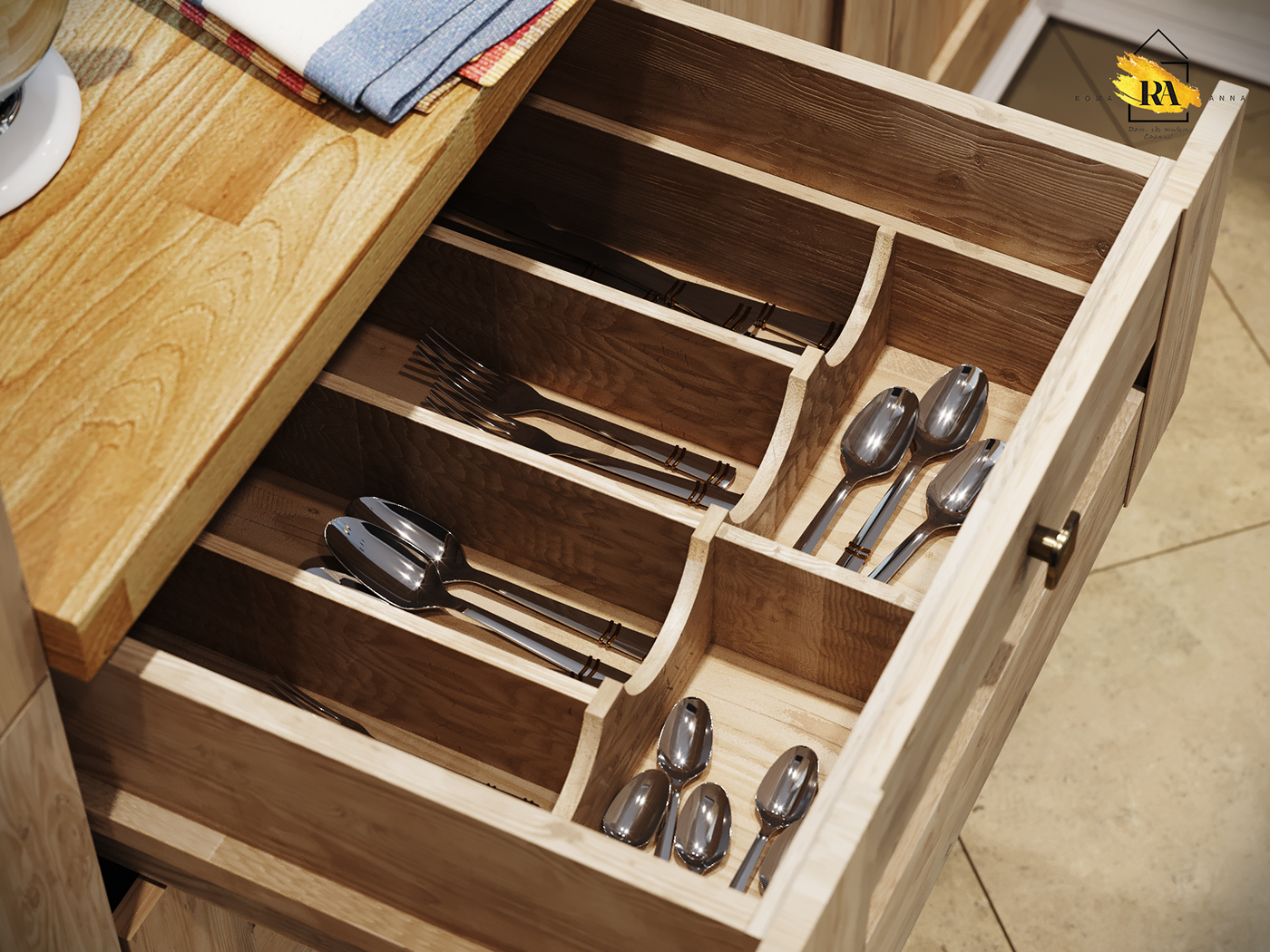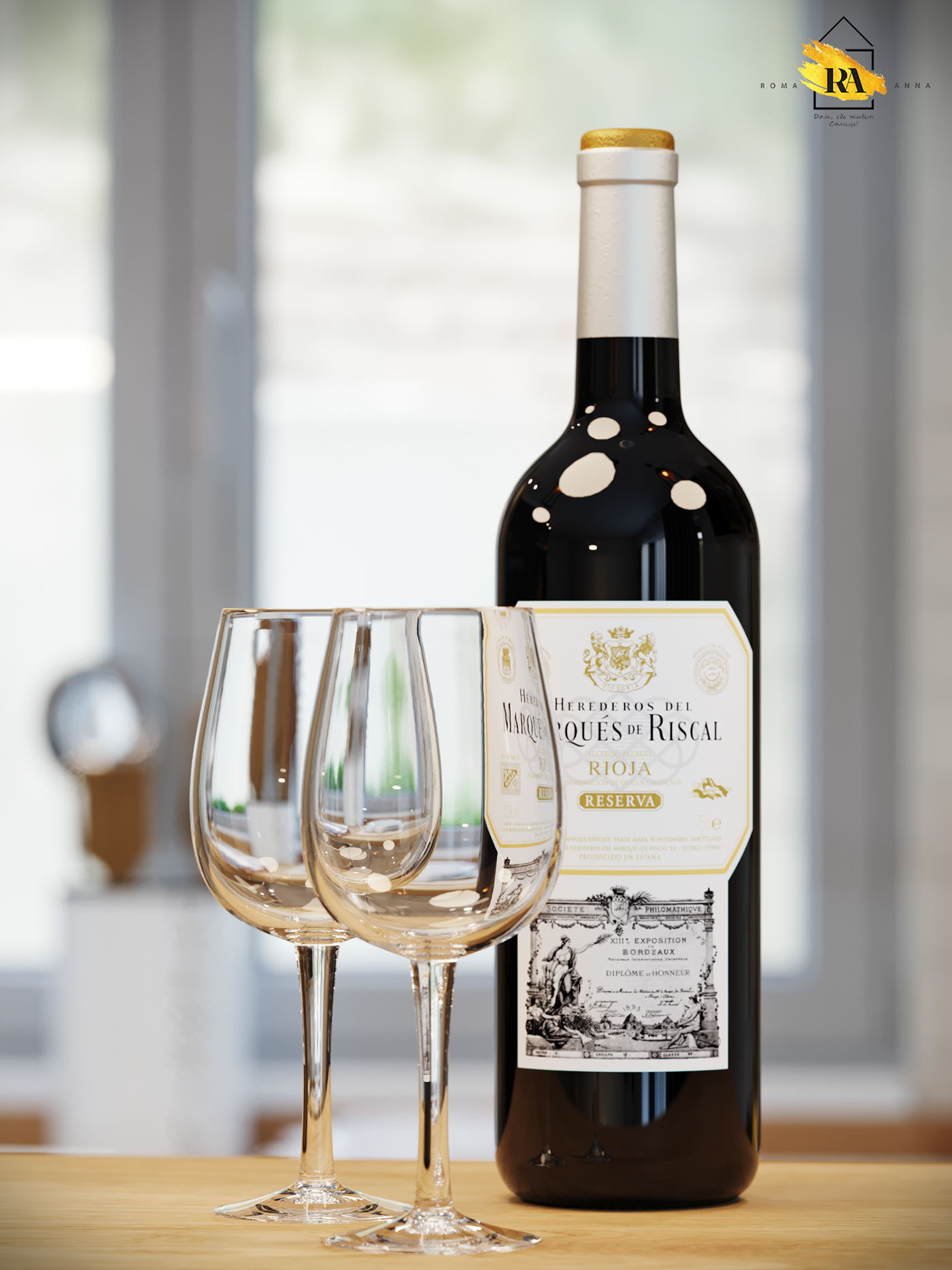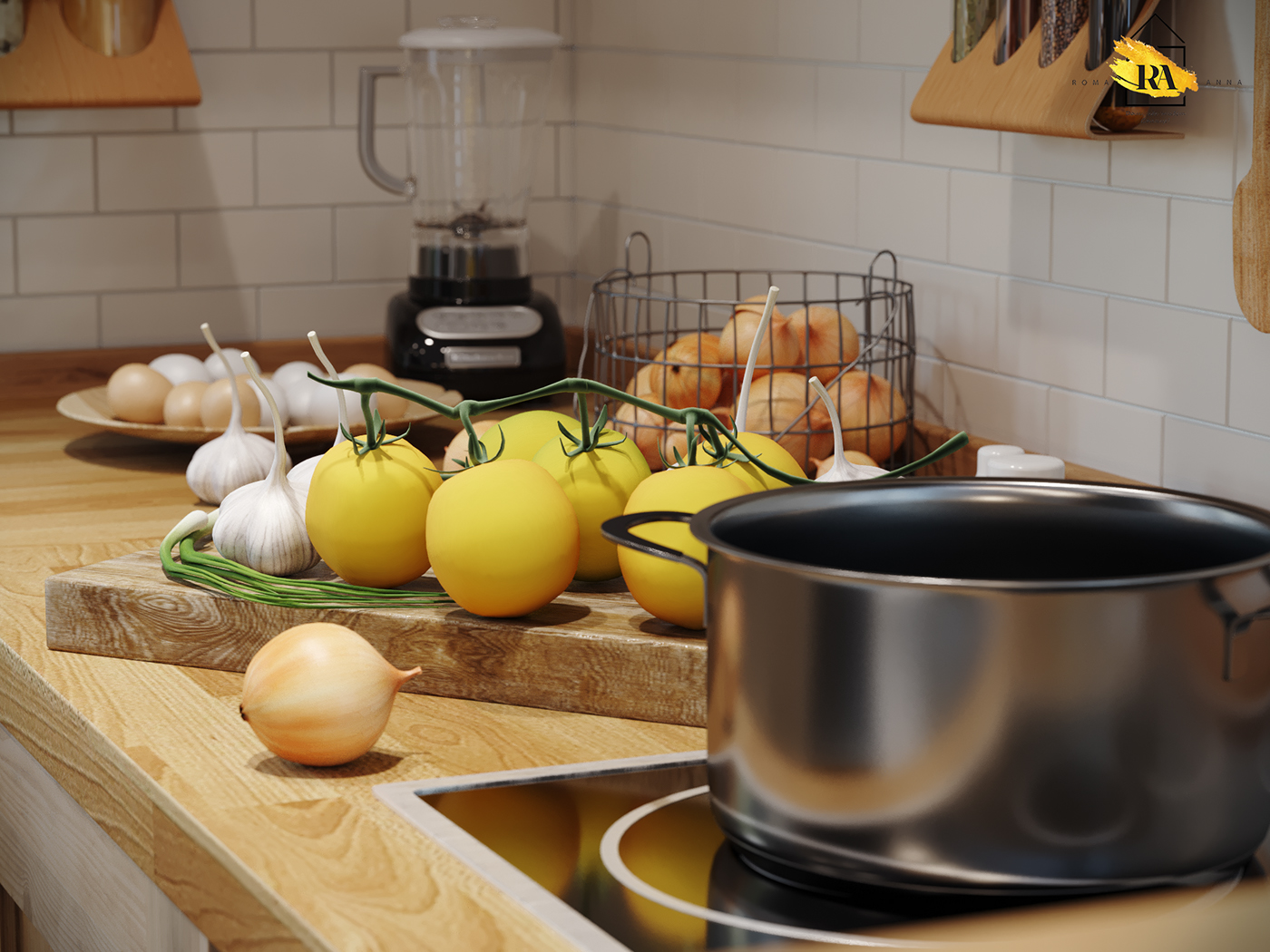 3D-work specification:
| | |
| --- | --- |
| 3D-editor | 3d max |
| Renderer | corona render |
| Time expended on work | 3 дня |
| Time expended on render | — |
| Polygons | — |
| Publication date | |
Description:
Kitchen. Unusual country. The kitchen, in which mood create many details. At first glance, this is a typical country style. Straight lines of facades, bright texture of natural wood, restrained natural shades, tiles, imitating brickwork, bronze mixer and handles, open shelves. Even the guides and the internal filling of the boxes are made in the old good rural technology. Even the refrigerator is hidden behind a wooden facade, so as not to break the general harmony with its modern look. But suddenly. Cold gloss of the hob, oven and hood. Black wall and completely urban lamps. Chrome bar stools items. What is it? Breaking the rules or finding the perfect combination? The answer is yours :) The project was completed for the company Hubstairs. Idea and visualization: we are the interior design studio "RA"