3D visualization
Interior design of a room for a barbecue in Chernigov.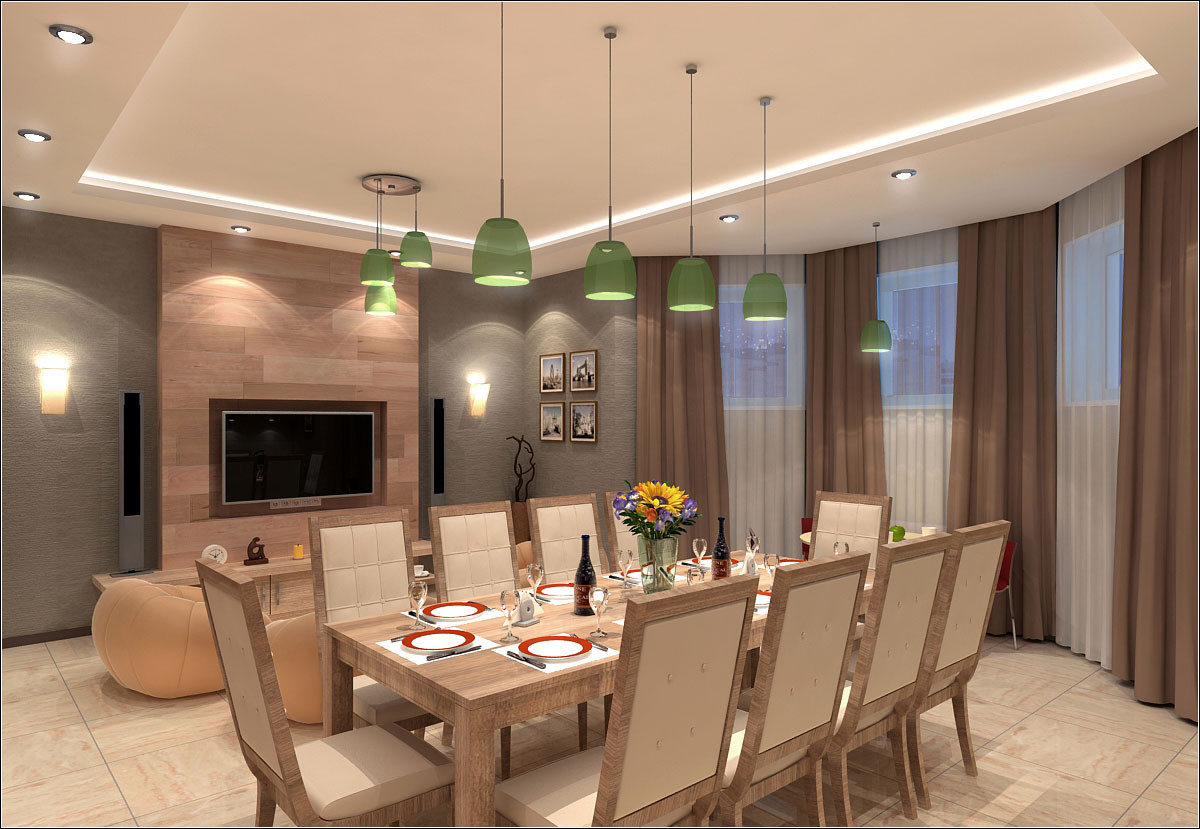 3D-work specification:
| | |
| --- | --- |
| 3D-editor | 3d max |
| Renderer | vray 1.5 |
| Time expended on work | — |
| Time expended on render | — |
| Polygons | — |
| Publication date | |
Description:
A home picnic with a barbecue is the master's dream. Interior design of a rest room in a private house in Chernigov, an area of ​​35 square meters. m. A room for resting the whole family, receiving guests and cooking food on open fire, for picnics. That is, as the customer said, for cooking barbecue. In general, when it's cold and rainy in the street (or even snow), a picnic takes place here, by the fire and at a large table. There is this "picnic" room in the basement of a private house, and next to the adjacent rooms are a billiard room and a children's playroom. Conditionally the premises are divided into 4 zones: - kitchen for cooking; - dining room for the feast; - children's table - separate from adults; - and a seating area - upholstered furniture with a TV. Authors design of the project - architects Oleg and Tatyana Pavlenko, 3D visualization - Oleg Pavlenko.
Style:
Minimalism
,
Eclectic
,
Scandinavian