3D visualization
Heavy gun "Cayman"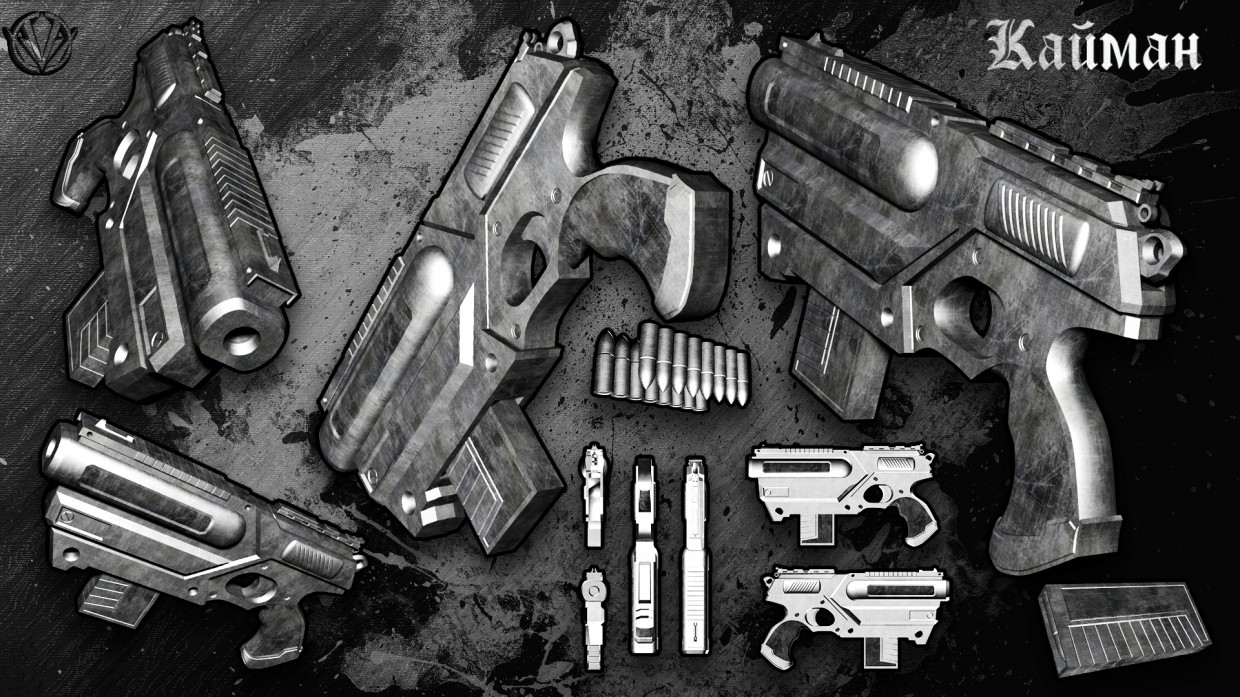 3D-work specification:
| | |
| --- | --- |
| 3D-editor | 3d max |
| Renderer | mental ray |
| Time expended on work | — |
| Time expended on render | — |
| Polygons | — |
| Publication date | |
Description:
Heavy gun "Cayman". To create the images were used 3ds Max 2014, and Adobe Photoshop CC 2015.



Description "Cayman" pistol:

Heavy gun "Cayman" M1 test was developed as a weapon with a hybrid system of the shot, which is a standard way of a bullet shot, combined with the magnetic mass of the amplifier. As a result, the gun has got the characteristic large dimensions as to prevent barrel overheating it took to install the heatsink. Clip was launched forward, because all the trigger at the gun shifted toward the trunk. gun shutter was placed inside the whole structure, because it eliminated the need to manually cock it every time you reload clips. Clip "Cayman" is equipped with a specially developed for this model, eight rounds of 12 mm caliber. Once in the chamber, when firing a bullet warhead separates and falls within the electromagnetic amplifier, which is why it becomes very accurate trajectory, and the bullet itself three times heavier, it provides incredible firepower, but greatly reduces the range of the bullets flying. "Cayman" is effective only in close combat at a distance of 20-25 meters.