3D visualization
Dining Room Design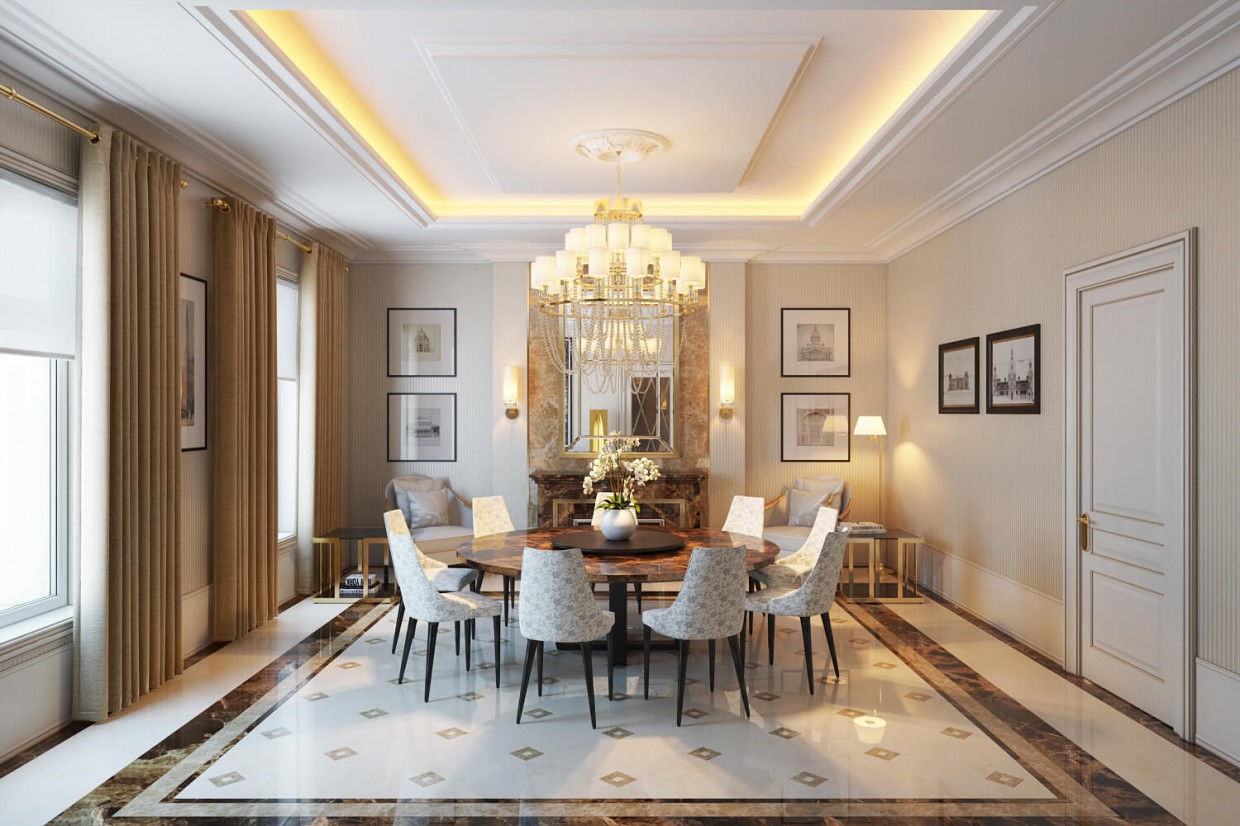 3D-work specification:
| | |
| --- | --- |
| 3D-editor | 3d max |
| Renderer | vray 2.0 |
| Time expended on work | — |
| Time expended on render | — |
| Polygons | — |
| Publication date | |
Description:
This dining room design 3D Rendering looks extremely chic. Designer created the atmosphere of sumptuous comfort, which means that every meal in this room will be an event in itself.



The focal point of the dining room consists of a table with chairs around it, flowers and a chandelier. The grace and impact it produces is due to the repetition of the circular shape inside the composition. These round layers sort of build up to create a magnificent spectacle. Furthermore, sophisticated combination of prints looks very advantageous, too. Delicate flowers on the armchairs rhyme with the orchids on the table, and refresh the pattern of the imposing table texture.