3D visualization
Aibo is not sleeping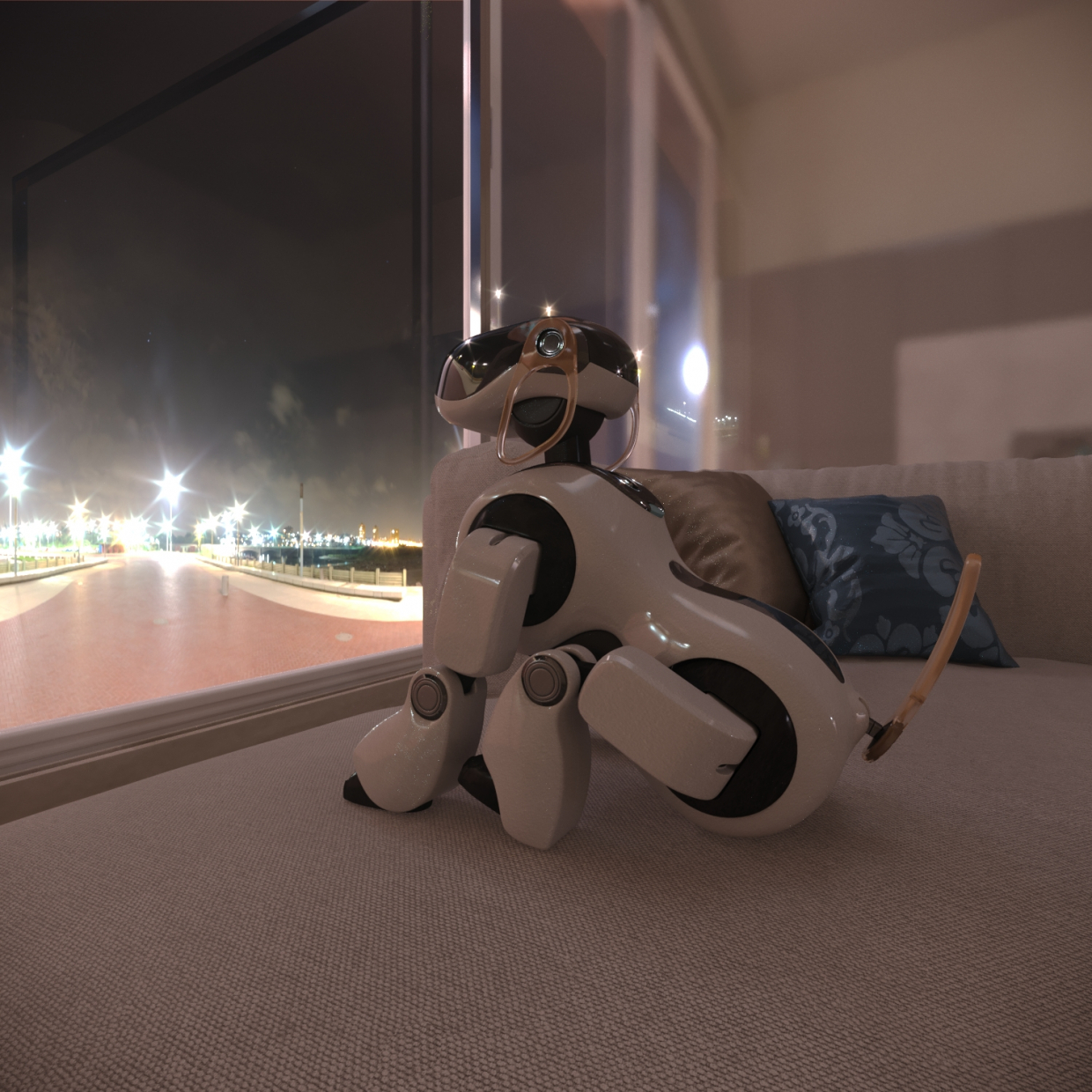 3D-work specification:
| | |
| --- | --- |
| 3D-editor | 3d max |
| Renderer | corona render |
| Time expended on work | — |
| Time expended on render | — |
| Polygons | — |
| Publication date | |
Description:
Sony's Aibo Robot The development of this project began in 1993, and the first Aibo robopesy entered the market in 1999. Over the next few years, the company has released a number of models - a total of three generations were presented. Of course, each version was more perfect than the previous ones and took into account the wishes of the owners for such robots. For example, the ERS-210 (second generation) speech recognition function was implemented, and in general, this electronic pet became more emotional, and the Aibo ERS-7 dog (third generation) supported the Wi-Fi connection. Some models were able to look for and bring a charger to the owner. By the way, not only dogs came out under this brand. Manufacturers announced the aforementioned ERS-210 as a cub. Outwardly, this was expressed, rather, in the fact that he had not hanging oval ears, but small triangular ones, standing like felines.