Проблемы с единицами измерения
Всем привет, может кто сталкивался с проблемой и знает решение, периодически 3д макс задает вопрос про единицы, когда захожу в проект или начинаю новый, тогда настройки сбиваются и надо все поправлять. Вопрос 1. Кто-нибудь знает из-за чего такое может быть и как сделать, чтобы такие сбои не происходили (версия официальная, не ломаная) Вопрос 2. Что в таких случаях лучше выбирать, чтобы был минимальный (а лучше без)него ущерб проекту? Вопрос 3. Сделала интерьер по чертежу высота стен была 3000 мм, после этого сбоя стало все очень маленькое, может можно как-то пропорционально увеличить проект или как-нибудь по-другому исправить этот косяк? Буду рада любым предложениям и идеям)) Настройки единиц измерения стоят верно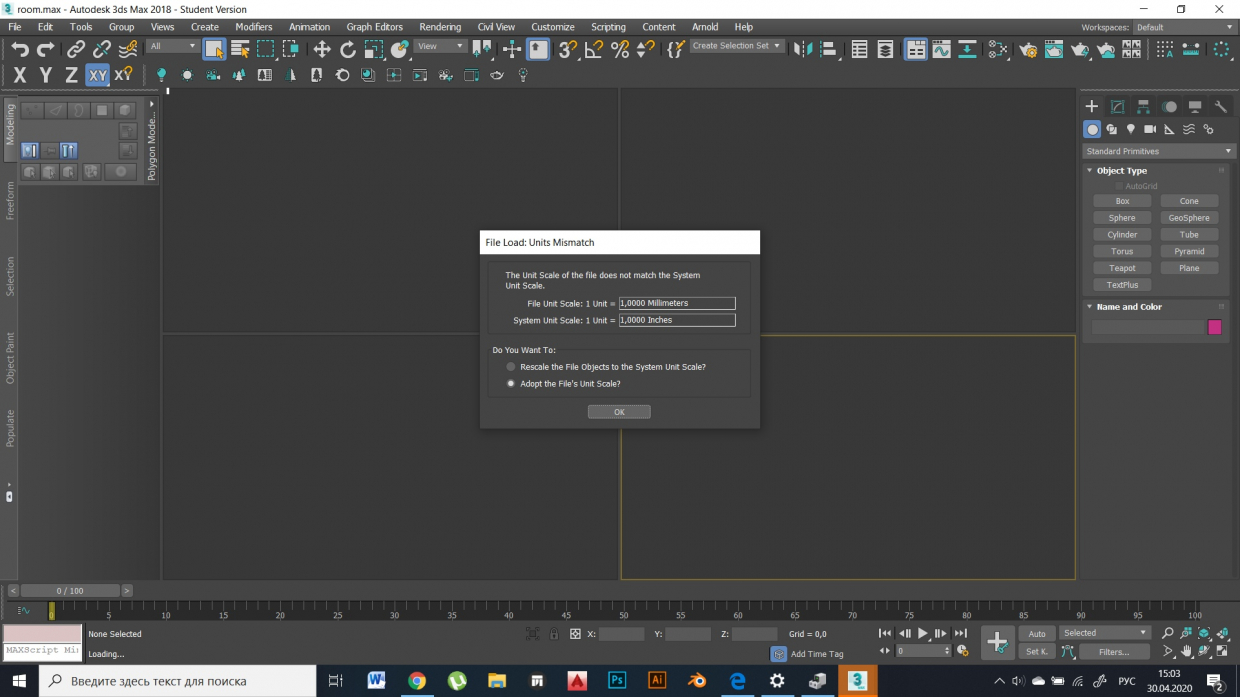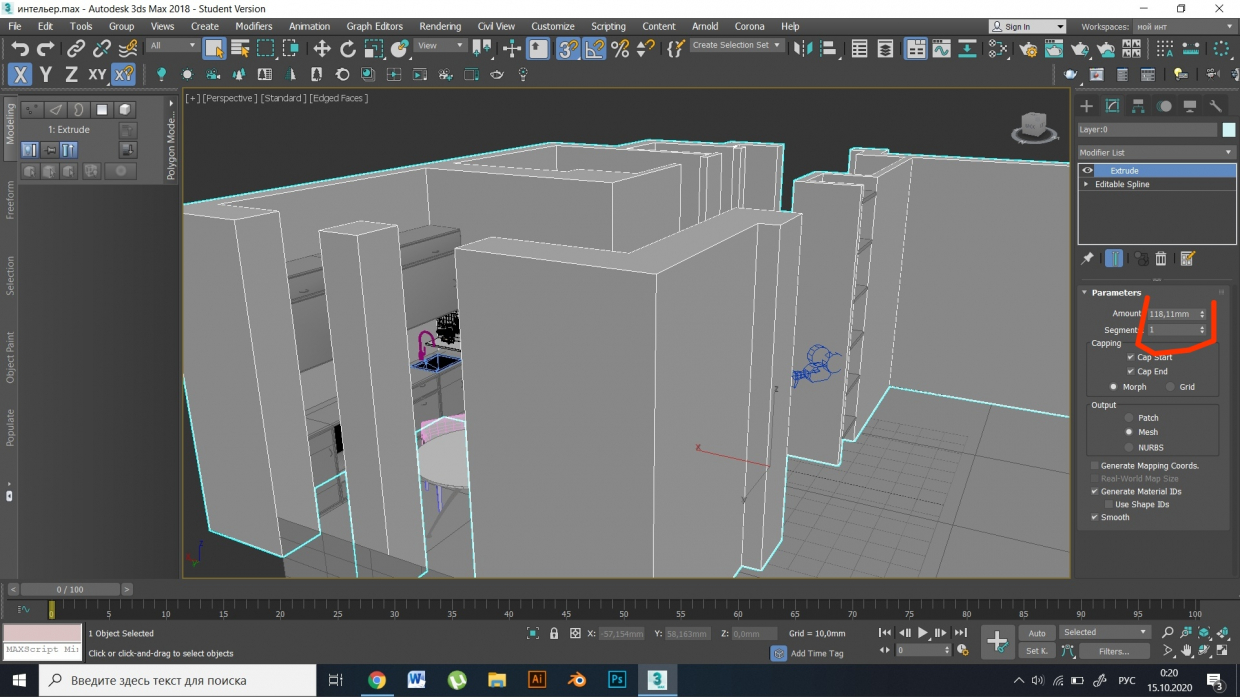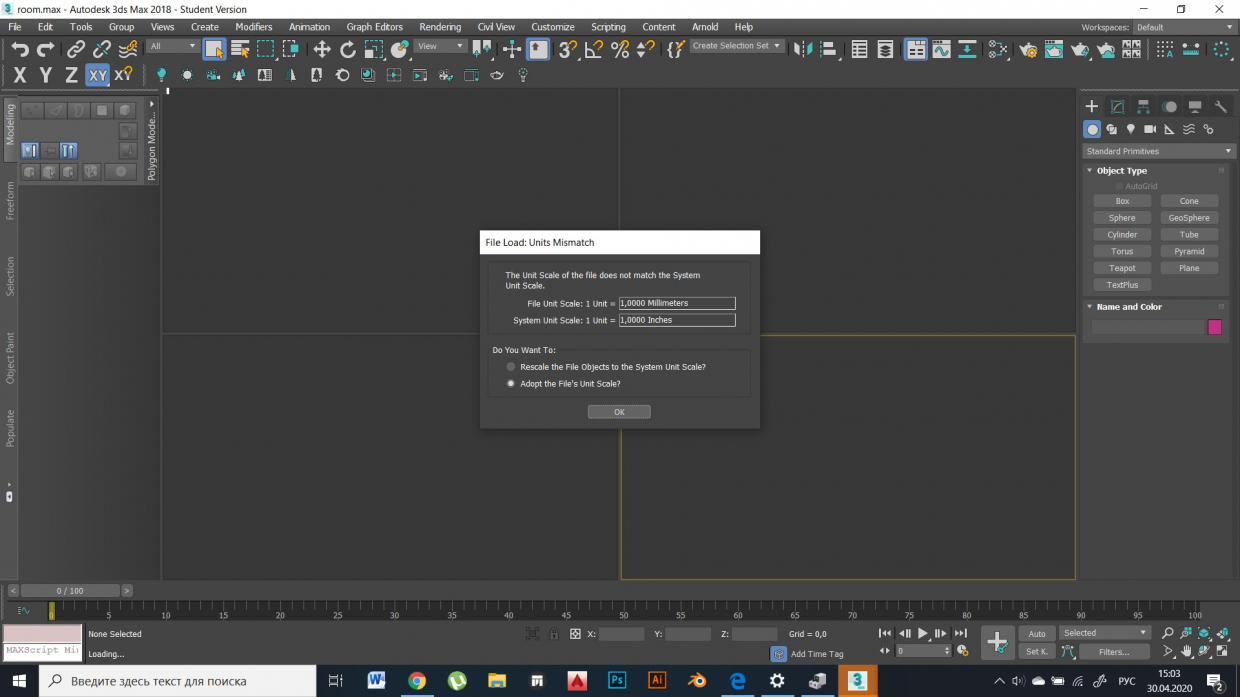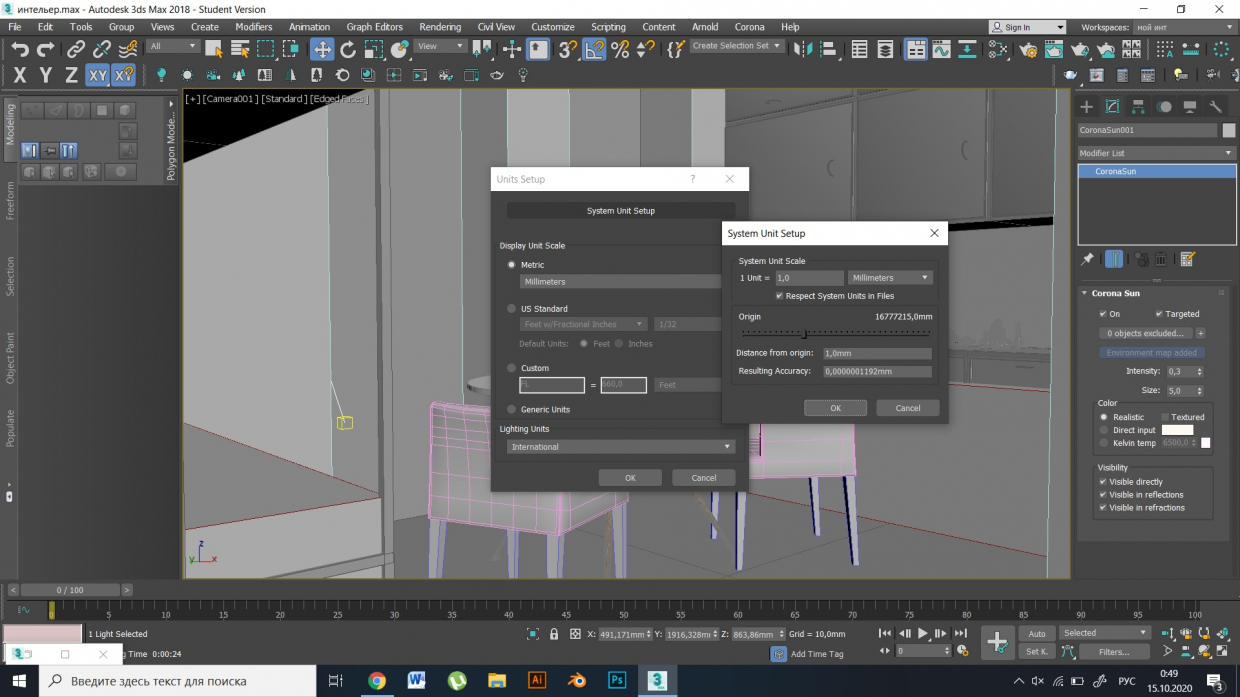 1. У тебя на скриншоте 1 видно предупреждение о том, что модель создавалась по дюймам, а у тебя - метрическая. Вопрос в том, продолжать ли работать в дюймах, либо же отмасштабировать все до метров. А там уж - на твой вкус.
2.Зависит от предпочитаемой. Либо же бери на "бум", а там рассмотришь.
3. Поиграйся опять же с мерой исчисления. Если же нужен другой результат (возможно, я тебя неправильно понял), выделяй все через Ctrl+A , затем Масштаб, привязка относительно центра осей. Затем тянешь до скольки нужно. Ну и для косметики применияешь ResetXForm.
Что не понял, пиши мне на почту - [email protected]
есть такое слово "наобум" )))
WordTypo allows you to create websites even if you don't have enough knowledge of coding. Just select the right tools and templates for the starters and get going with WordTypo. WordTypo gives you the creative freedom to build your website according to your requirements. It has everything that you require to personalize your website.
Rescale the File Object th the System Unit Scale - хотим ли мы размеры всех объектов в открываемом файле заменить на установленные в данный момент. Лучше, конечно отвечать Adopt the Files`s Unit Scale - означает, что будут использоваться те единицы измерения, которые устанавливались при создании загружаемого файла.
Масштабирование иногда спасает....