Today, manufacturers offer a wide range of coverings for floors and walls.
And in such a variety of designers need to find the right and the right options for the interior. The harmonious combination of wall and floor in most cases depend on ably chosen colors.
When you create the interior design of any room, whether it's a kitchen, dining room or bedroom, you need to determine exactly the desired result.
If you want to create the effect of the high ceilings make the room a deeper and higher, it is necessary to paint the walls in bright colors, while for the finishing of floors and use a light material. But do not forget that such colors in excess can lead to the feeling of excessive formality of the situation. Well dilute colors vivid detail in furniture and accessories.
jpg ">
If, on the contrary, there is a need to visually reduce the high ceilings, it is possible to paint the floor and the ceiling in dark colors, not forgetting the bright interior details. As a result of painting the entire room in a dark tone, it immediately loses its shape. Not to mention the depression of the atmosphere in a room.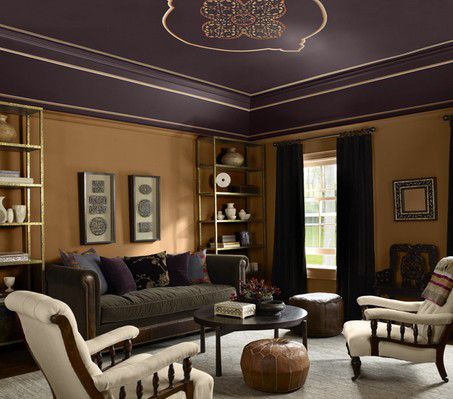 To visually very long narrow room, to apply a light floor and soft shades for the rear wall. The side walls and ceiling - painted in dark tones.

You can also make the room above and spacious with dark floor combined with a light-colored walls and ceiling. Individuality give this room, say, the furniture on the floor shades lighter floor.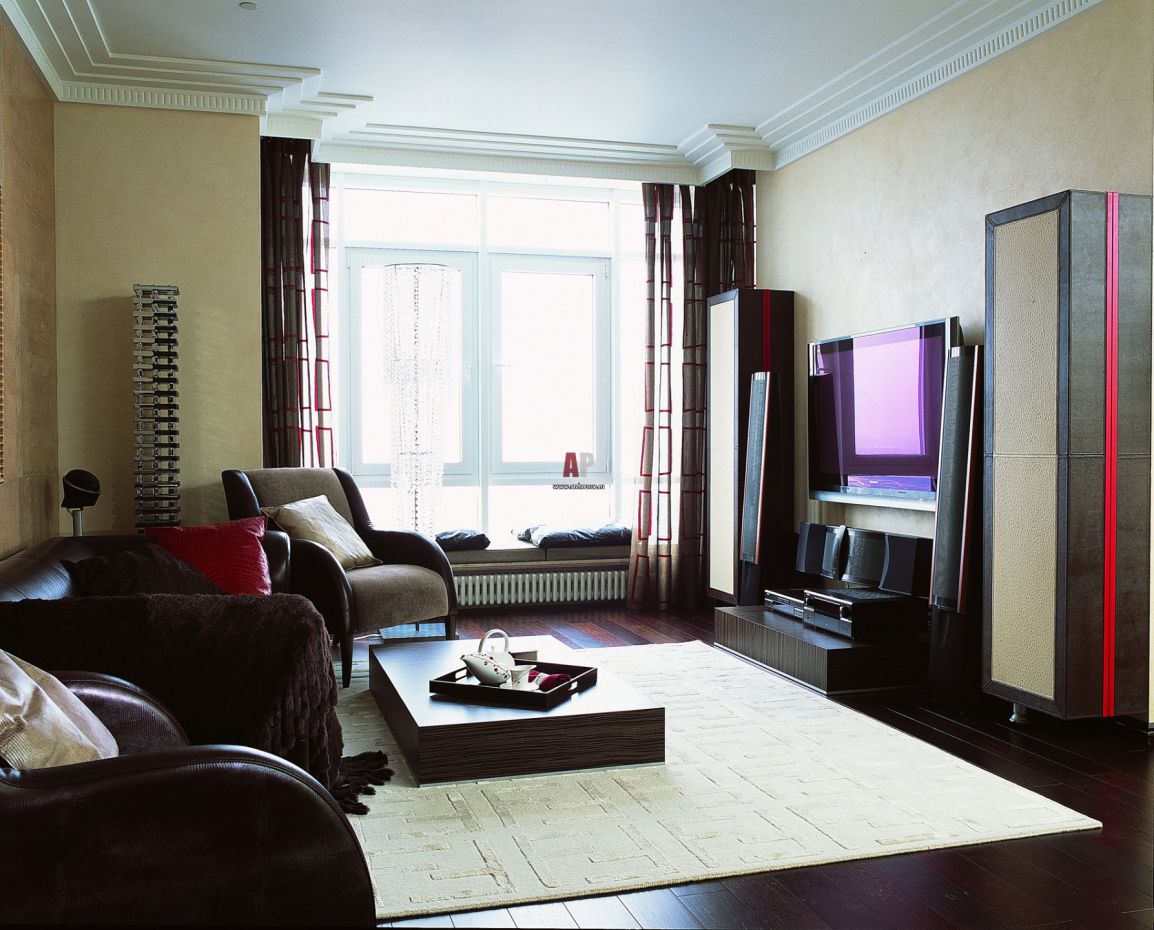 The combination of different colors for the floor and walls, observance of color harmony in interior design will help add comfort, to hide all sorts of flaws premises and to show its benefits.