Feng Shui many of his fans believe in science, art, and some are almost a religion. Their opponents called this practice of space exploration senseless heresy.
We can believe or not to believe in the magic effect of the location of the things in our lives, but to learn the basic principles of feng shui to any designer will not be superfluous. Feng shui - it is harmony. The main goal of his - attraction to the house of good and subtle energies to neutralize the bad, to achieve this, you need to activate the nine zones of feng shui. In the northern part of the house (apartment) is a zone of career development, in the south zone of fame and glory, the center of health depends, in the eastern part - the area of ??the family, is responsible for the western part of the work. Northwest affect travel, in the south-west is a beautiful area of ??marriage, love and romance, for knowledge and wisdom meets the north-eastern part, but in the southeast area of ??money and wealth.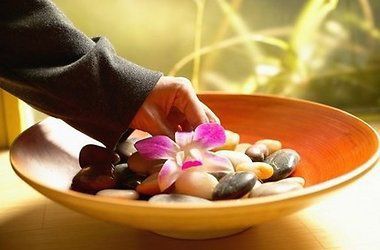 Bedroom and Feng Shui

Bedroom - a temple of love and family well-being. Before the room converted into a bedroom, you need a good think.
It has to be clean and spacious, cozy and comfortable, have a good mood. Ideally, the bedroom is located away from the front door, the bathroom and kitchen. It forms a rectangular room is desirable. The ceiling is smooth and without all sorts of bars, huge plaster stickers. The most important attribute of a bedroom is the bed. After all, it is there that we restore your energy reserves. It must be made of natural materials, comfortable and not too big, and stable, with a solid mattress and without all sorts of boxes. But if you really so choose, you should make sure that there is only store linens, not toys, shoes and so on. So we should not place the bed close to the wall, leave a gap at least 5-10 centimeters.
jpg ">
Kitchen and bathroom

Kitchen - is the embodiment of prosperity, peace, good mood and positive emotions. In the kitchen, play an important role in color. Preference is better to give too bright. Well suited yellow, green, immature lemon color, white, orange and pale brown shades. There are three items that form the basis of the kitchen: stove, sink and refrigerator. The distance between them should be 1.5-2 meters, but if this is not possible, separate them, at least a small pedestal.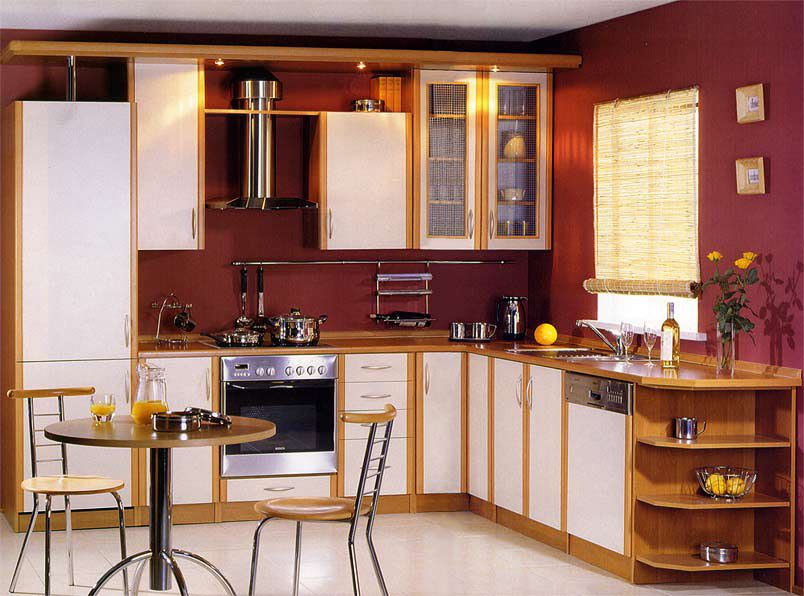 Bathroom symbolizes purity and cleansing. Bathroom design should be combined with the design of the entire house (apartment). According to feng shui in the bathroom should prevail over light colors, in harmony, and simple furnishings.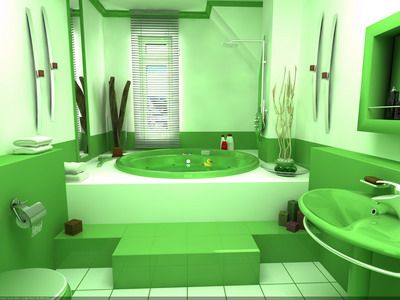 Living Room

Living room - a room where we spend time with family and friends meet.
It is useful to place in her flowers, aquarium, decorative objects made of wood. With their help, you can adjust the flow of energy. Well, when in the living room has a fireplace, which gives extra warmth and comfort. But do not worry if you have no such possibility, it is possible to replace all sorts of colored candles.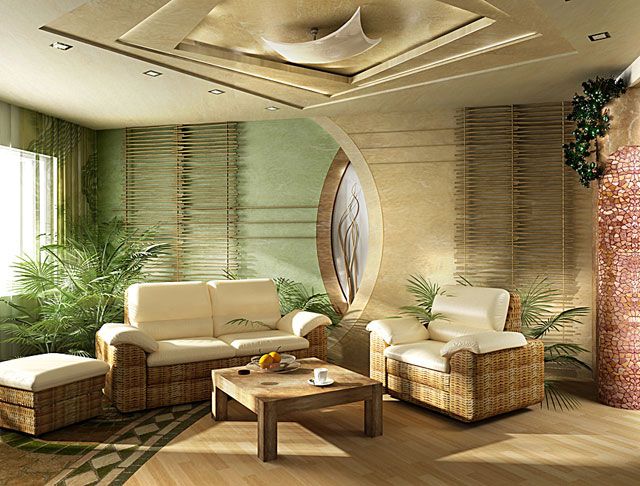 For more tips on feng shui decor:

1. All items must be new decor and charged with positive energy, no sharp
angles of natural materials (wood, metal, natural fabrics, stones).

2. From the old, you must get rid of unnecessary things.

3. Keep the house, body and mind clean.

4. Use live plants in pots.

5. No broken and glued things.

The main enemy of feng shui - it's a bad idea and dirt. The house should always be clean, ventilated and illuminated. A cross its threshold should be with positive thoughts.