Gothic in country houses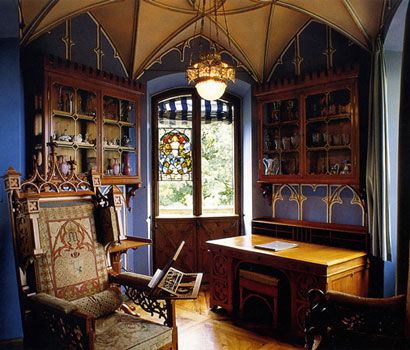 The country house repairs made in the Gothic style, will delight all lovers of history and show their individual, unconventional and mysterious character. A narrow spiral staircase, decorated with forged elements, cleverly chosen lighting by colored windows, arches instead of doorways lined with stone - an indispensable attribute of the Gothic style. Curtains made of velvet fabric with images of maple leaves, vines, ivy give room color and darkness in the Gothic style.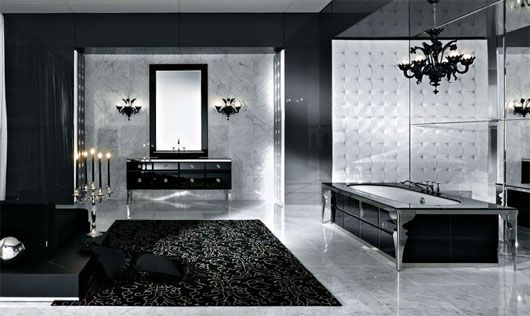 Gothic style in the decor of contemporary apartments


Fill apartment gothic flavor can be due to the large, massive furniture, focusing only on a few things. For example, a focus can become a beautiful carved wooden table in the dining room, and chairs, trimmed with velvet, decorated with engraved patterns, or clover. The same motif can be repeated in the decoration of the walls and windows. Velvet curtains should be selected soft tones: purple, dark red, gold or blue, decorated bottom tassels or fringe. These architectural elements in the decor as arches, wooden beams for the ceiling, a fireplace, decorated with stone, wrought iron chandelier lamp that simulates the candle chandeliers for softer lighting and ordinary candles - indispensable thing in the decoration of the Gothic style. A necessary complement to the interior, dishes become extraordinary, multicolored glass, statues and ancient religious symbols, metallic objects.