Who would have thought that got lost in the Atlantic Ocean off the coast of Newfoundland, Fogo Island with time to attract so much attention. The credit for this architect Todd Saunders, born in these places. Todd worked in Germany, Austria and other European cities, and typing a lot of experience as a professional and life, he decided to settle in Breheny and then open his studio Saunders Architecture.


jpg ">
One day, he heard that a native of the island, Zita Cobb, who reached heights unseen in the telecommunications business, is going to invest in tourism development of the island, Saunders offered her ideas and services. And Zita agreed. And Todd Solders idea was: to build on the island of nine studios for artists, twenty-nine hotel rooms and a large exhibition hall; He was confident that the unbridled nature of the island of Fogo can give people of creative professions huge inspiration and energy to work.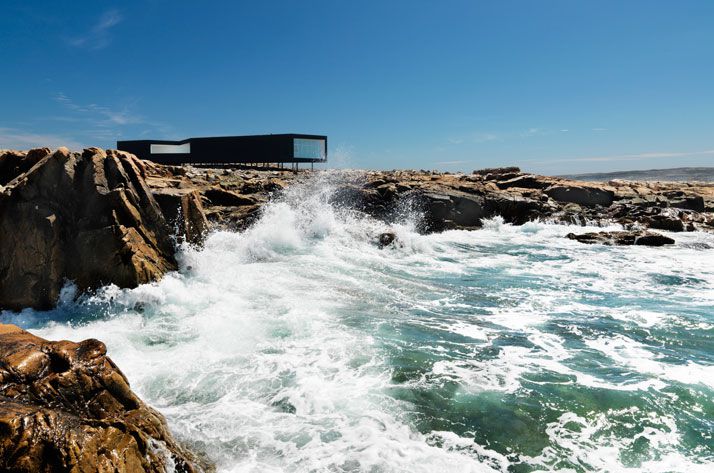 At the moment the building is finished on nazvniem "Long Studio". It looks like a quadrangle with two acute and two obtuse angles. The entire studio is divided in half like - one of the closed and the other open. First it lets in cold weather to enjoy the scenery through the huge panoramic windows and the second is designed for endless polar day, for, as it were, a deeper contact with nature. Inside the building used only whites, at least in general subjects and environmentally friendly materials. After viznachalno motto was "do no harm", already by the time Todd Saunders earned a reputation as masters of environmental architecture. The materials that went into the construction of the studio, traditional for the island of Fogo - wooden piles that from time immemorial there propped up the house on rock soil; moisture resistant larch for walls.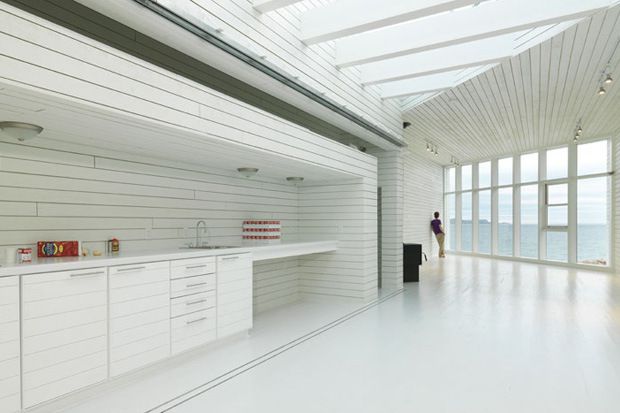 When building the main studio rule was shown to interact with the world around them, to limit the impact on the urban nature of creating simple shapes. Present as the Artwork of art inimitable nature, which is in full swing, and it is senseless to fight it.
jpg ">