Step 1. Meeting the client
At the first meeting, the customer must make an impression of you as a professional you can trust. Subsequently, it will help in the drafting. Examine the client image of his life, habits and character, understand exactly what the customer wants from you. If the client's wishes and possibilities of the project do not match and create a lot of problems, it is better to offer an alternative solution for design projects, which must not distort the views of the customer on the basis of their wishes.
jpg "rel =" img_upload ">
In that case, the client still is not precisely defined with their wishes, asked to bring favorite magazines with photos of interiors. Also, the customer must provide you with technical documentation describing the utilities and their condition. And the designer, in turn, offer to fill the "Technical specifications for the design of the project," which will be the requirements for interior design - style, functionality, color. At this stage, the customer must pay a deposit of 10-15% of the cost of the entire project.
Step 2: Create a sketch
After one or two meetings with the client the designer must have an understanding of the image, which is then visualized in a comprehensible form to the customer. Draft designs - computer visualization of sketches or drawings of placement of furniture in the room and in the future color. In the sketch from the customer pays 30-35% of the project cost.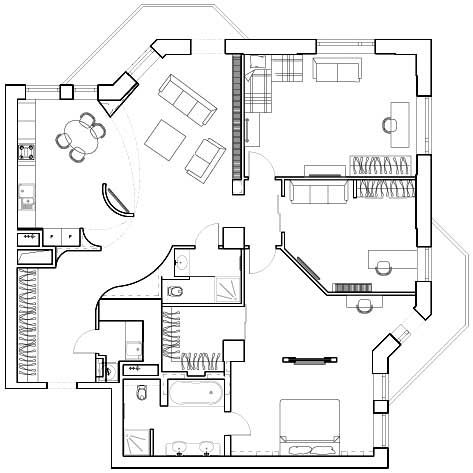 Step 3: Design Project
Following the approval of the draft design, begins a long period of design. You will need some more time to meet with the customer to arrange the electric - and sanitary equipment, lighting, selection of furniture and materials needed in the stores.
At the end of this phase, the customer will receive a design project in two copies, with explanatory documents and drawings. Final visualization of all rooms - from 15% of the total cost.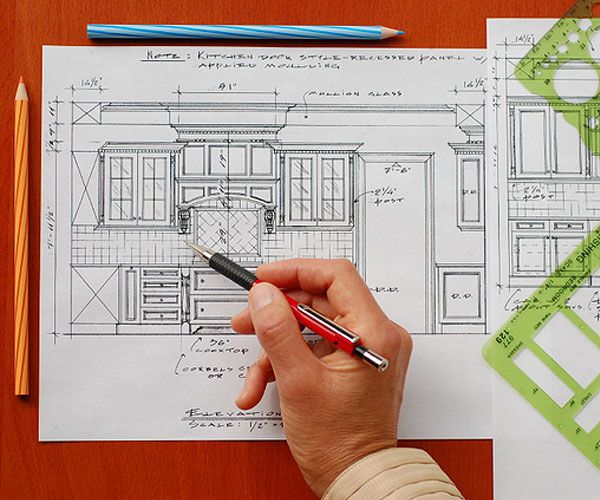 Step 4. Supervision of works
The designer with the client monitors compliance of construction works design project. For this purpose, you need a few trips to the object works. For the quality of the work of the designer is not liable only for the performance of their design project. Technical drawings (layout, placement of equipment) - 15% of the total project cost.
Step 5: Decorate
After completing repairs and decorating, setting plumbing fixtures, placing a tile, laminate, paint the walls, you can start most pleasant stage - interior decoration. Decor includes the purchase of fixtures, textiles (curtains, blinds, curtains), the selection of paintings, photographs and other elements. This step can be performed in parallel supervision of the work. Technical drawings (layout, placement of equipment) - 15% of the total project cost.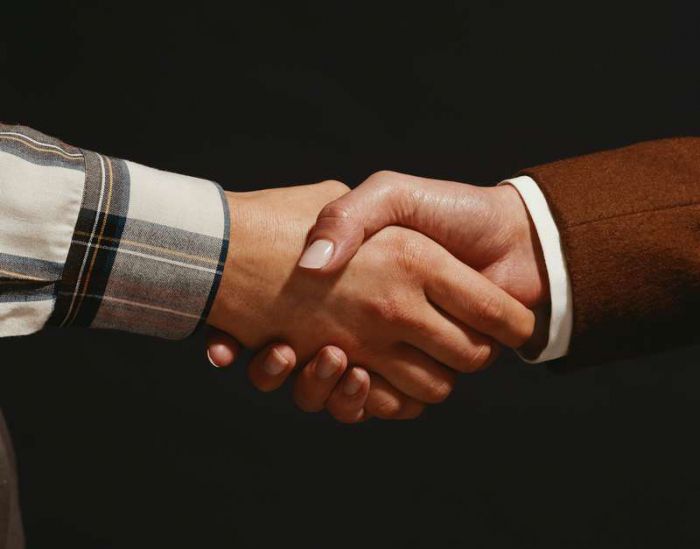 Payment must be designed so as to provide guarantees of the two sides. The designer receives a payment for each phase of the project, and the customer - specific documents.