When planning the interior design of any room, you must first find out what the walls in the house are carriers, and which are not. It may depend on it, which will be arches, niches, doorways and other structures, involving the dismantling of the walls.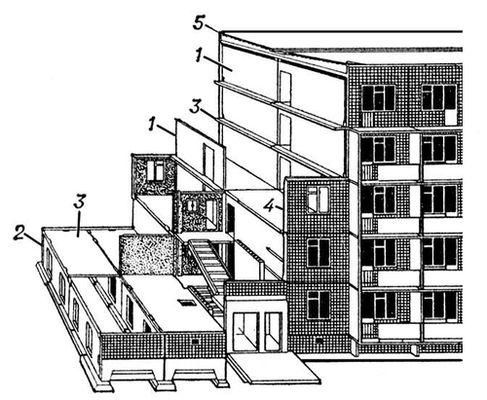 First of all, it should be understood that the bearing wall is an important part of any building design and serves as its support, since the weight of the entire structure is evenly distributed to all load-bearing walls. And the dismantling and demolition of the wall can weaken the structure is not only one room, but the whole house. It should be noted that the functions of the bearing wall can also serve as columns and beams - such a system is called a post-and-girder.
So to find similar elements, know that they perform a supporting function in this house.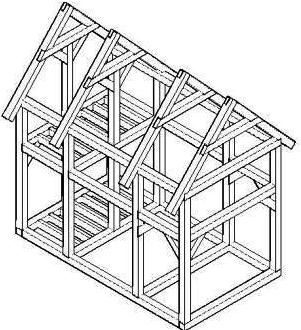 The easiest way to find out what are the walls are load-bearing - to explore constructive plan of the house, where clearly marked all the structural features, including load-bearing walls.
If you are unable to get a constructive plan, you can get out of the situation in another way - to determine the load-bearing walls of the characteristic features: on wall thickness and material of which it is composed, in its location. These characteristics affect the strength of the wall and allow it to withstand the weight of the structure.
By location bearing are:
• All the internal walls are arranged perpendicular to the neighboring apartment;
• Interior walls that are perpendicular to the stairwell;
• The walls are perpendicular to the adjacent floor slabs;
• The exterior walls of the house.
As the wall thickness and the material of which it consists:
Bearing walls are usually thicker than the others, but depending on the matter from which they are constructed, the thickness may vary.
• For exterior brick bearing walls is considered to be the normal thickness of more than 380 mm for interior - 250 mm;
• For concrete panels thickness is not less than 200 mm.
Working with the changing shape of the wall or the demolition, you must be completely sure that you invented the project will be safe for the residents. It is therefore important to know what a wall can be easily dismantled, and what not. According to these characteristics, you will be fairly easy to determine the load-bearing wall and its location into account when designing the interior.