Texture
travertine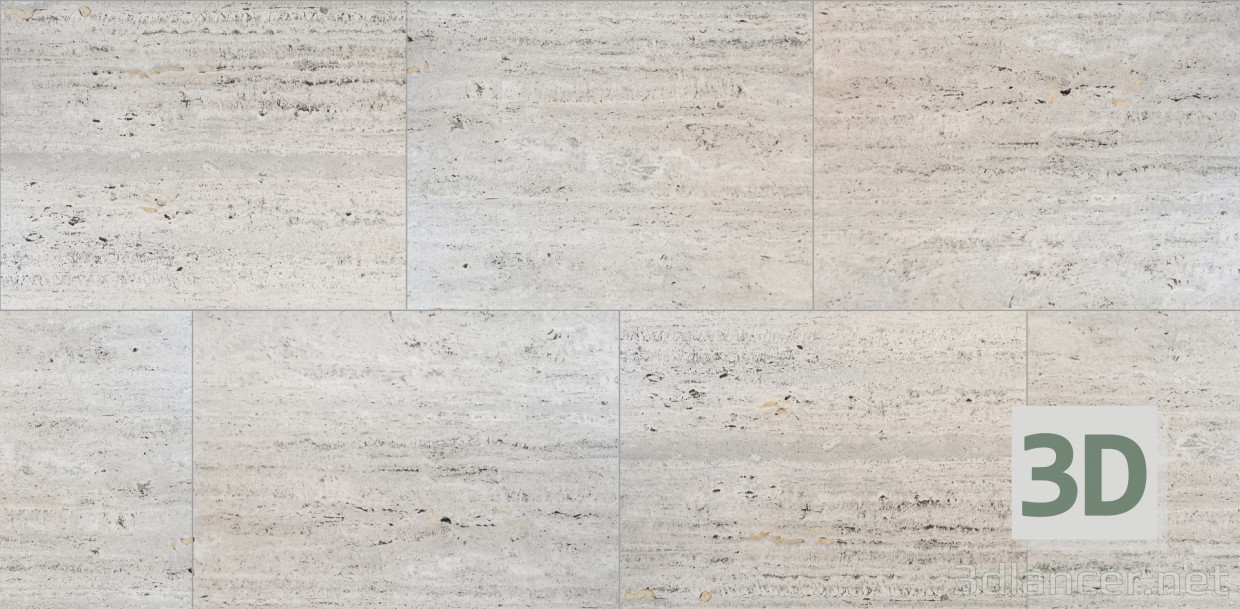 Description:
High-quality seamless texture of travertine.
Travertine or lify tufa is intermediate phase between limestone and marble. Accordingly, travertine combines the properties of both minerals. Travertine deposits usually are from 50 up to the 300 thousand years. To become a travertine, limestone must feel great pressure during thousands of years.
The archive also contains additional textures in ref. gloss and bump.
Texture
Specifications:
Publication date:
Downloads: