3D visualization
World computer graphics day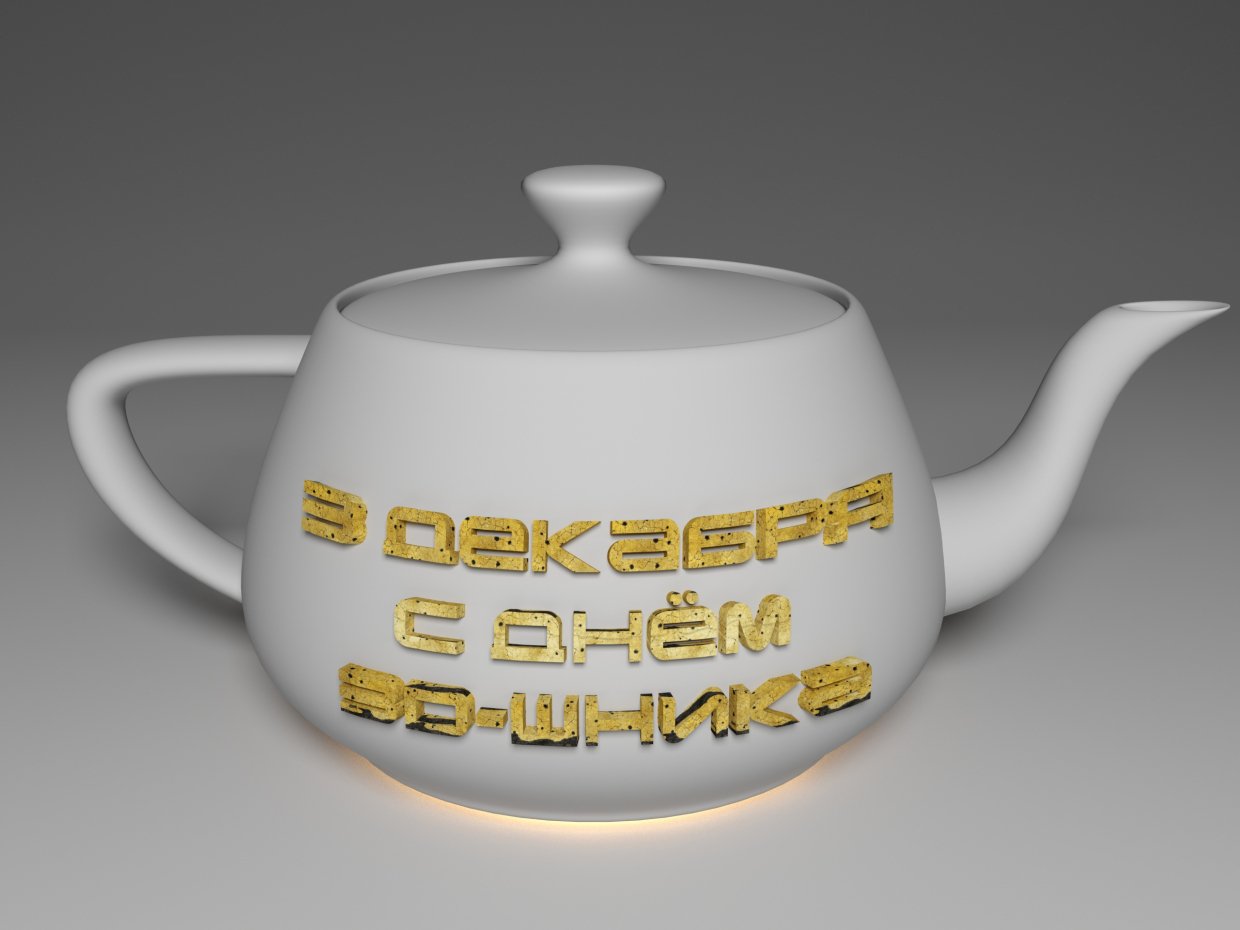 3D-work specification:
| | |
| --- | --- |
| 3D-editor | 3d max |
| Renderer | corona render |
| Time expended on work | 10 минут |
| Time expended on render | 5 минут |
| Polygons | — |
| Publication date | |
Description:
On the third day of December, computer graphics and designers from all over the world traditionally celebrate their holiday (though still unofficial). The idea of its holding, put forward in 1998, belongs to the American company Alias. An interesting proposal was immediately supported by 3D animators from all countries. International giants such as Adobe, nVidia, Wacom and many others joined the celebration. At first, 3December (another name for the holiday) concerned only the creators of three-dimensional images, but gradually it covered all other industries related to computer graphics in general. Now the tradition of celebrating this day in the United States and Europe is continued by Autodesk, which acquired Alias a few years ago. Her major events are not limited to just a 3D date. They take place over 10 days - from December 1 to December 10 - and include master classes in different cities of the world, interesting presentations and online interviews with famous persons of the industry. You can even take part in the celebration from your own home, if you have the Internet.